Wat Ratchaburana was built in 1424 and is located adjacent to Wat Maha That in the center of the old city in Ayutthaya, Thailand. The meaning of Wat Ratchaburana is "the temple of Rayal Restoration" and was built by King Boromaraja II as a memorial to his two elder brothers.
At the center of the temple is a large Khmer style prang on an elevated platform. On the corners of the prang there are sculptures of religious figures and Garudas which are Hindu bird like creatures.
On the east side is a steep stairway leading to the crypt where relics were discovered that are now exhibited in a nearby museum.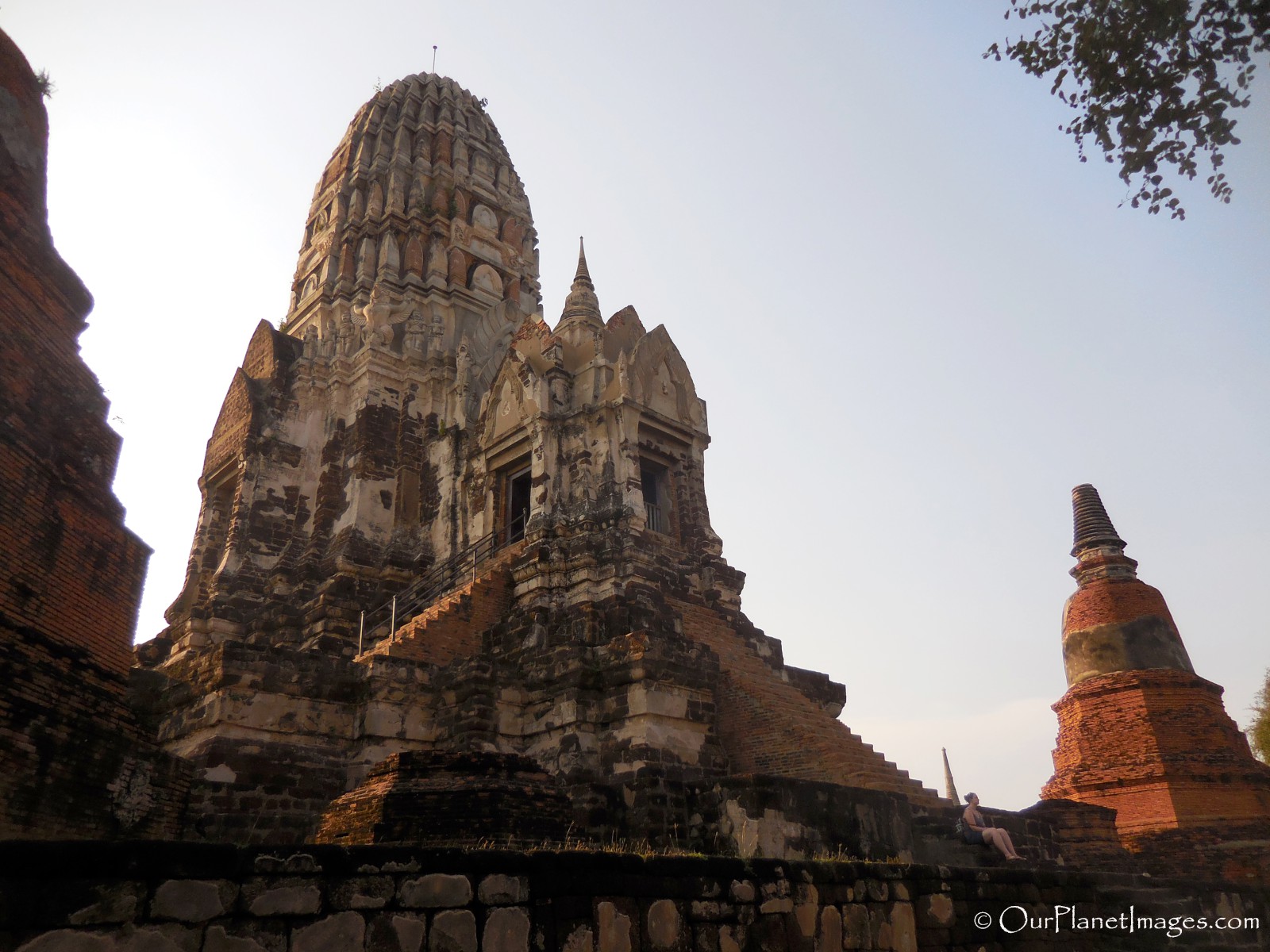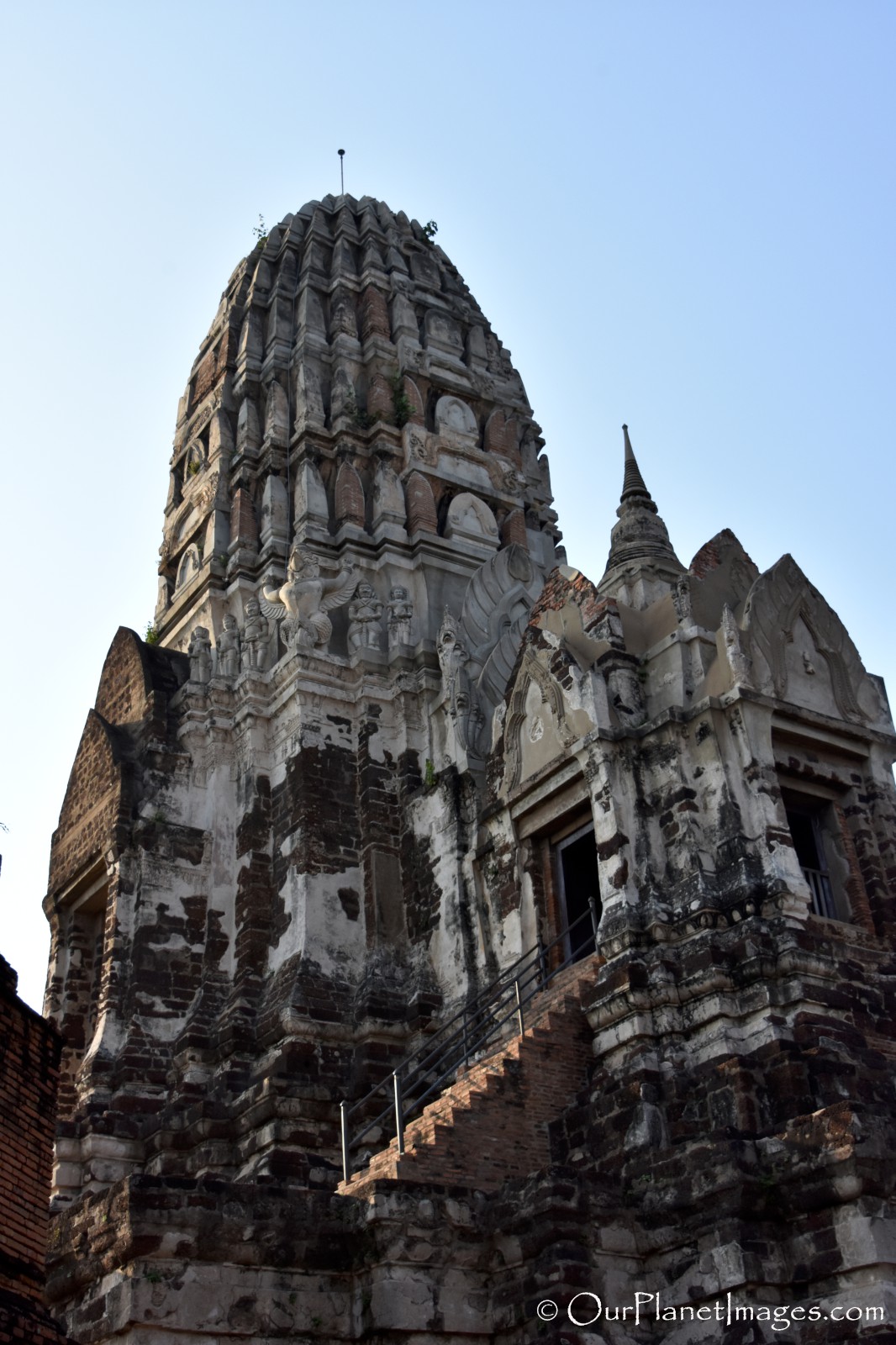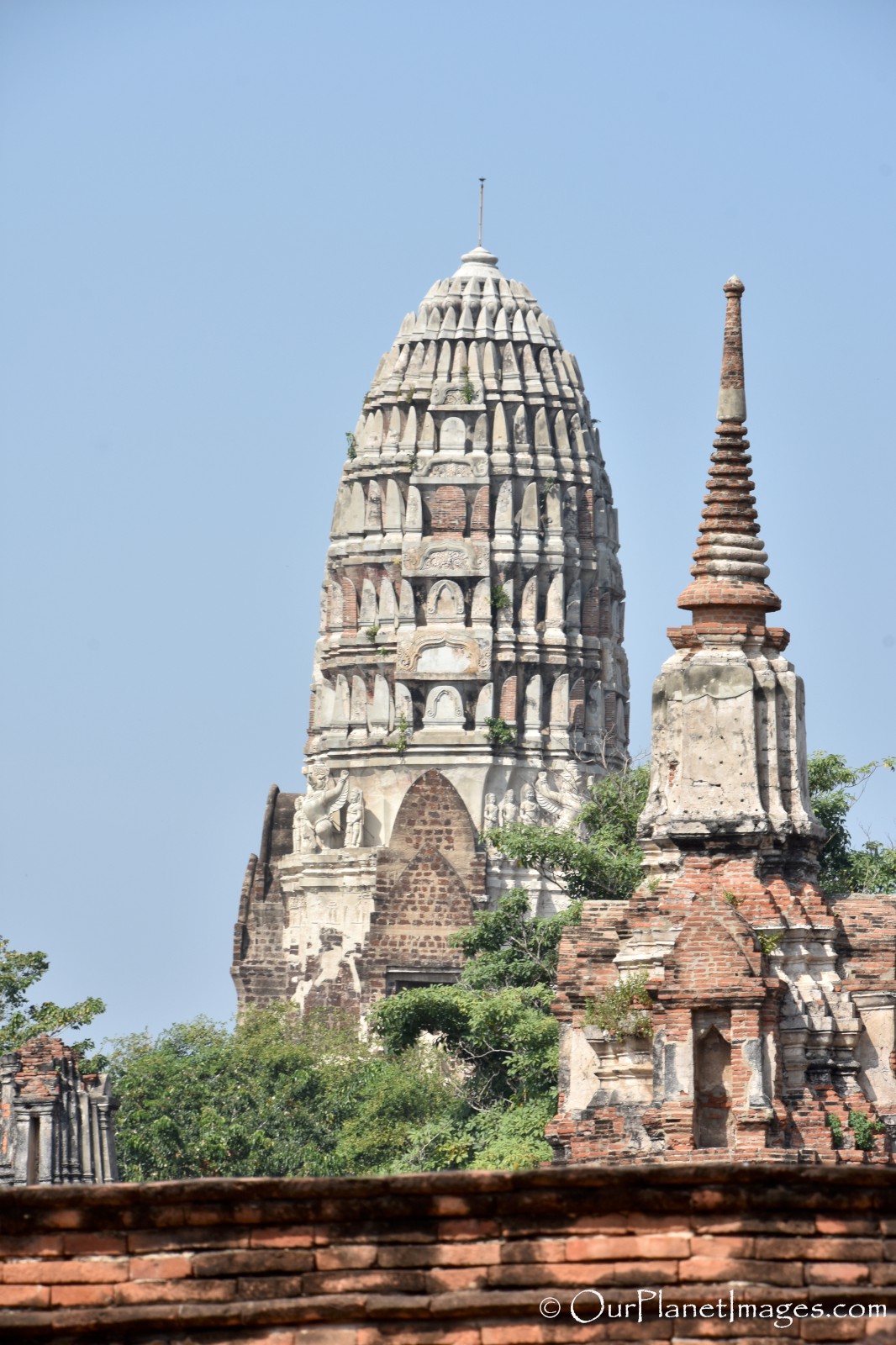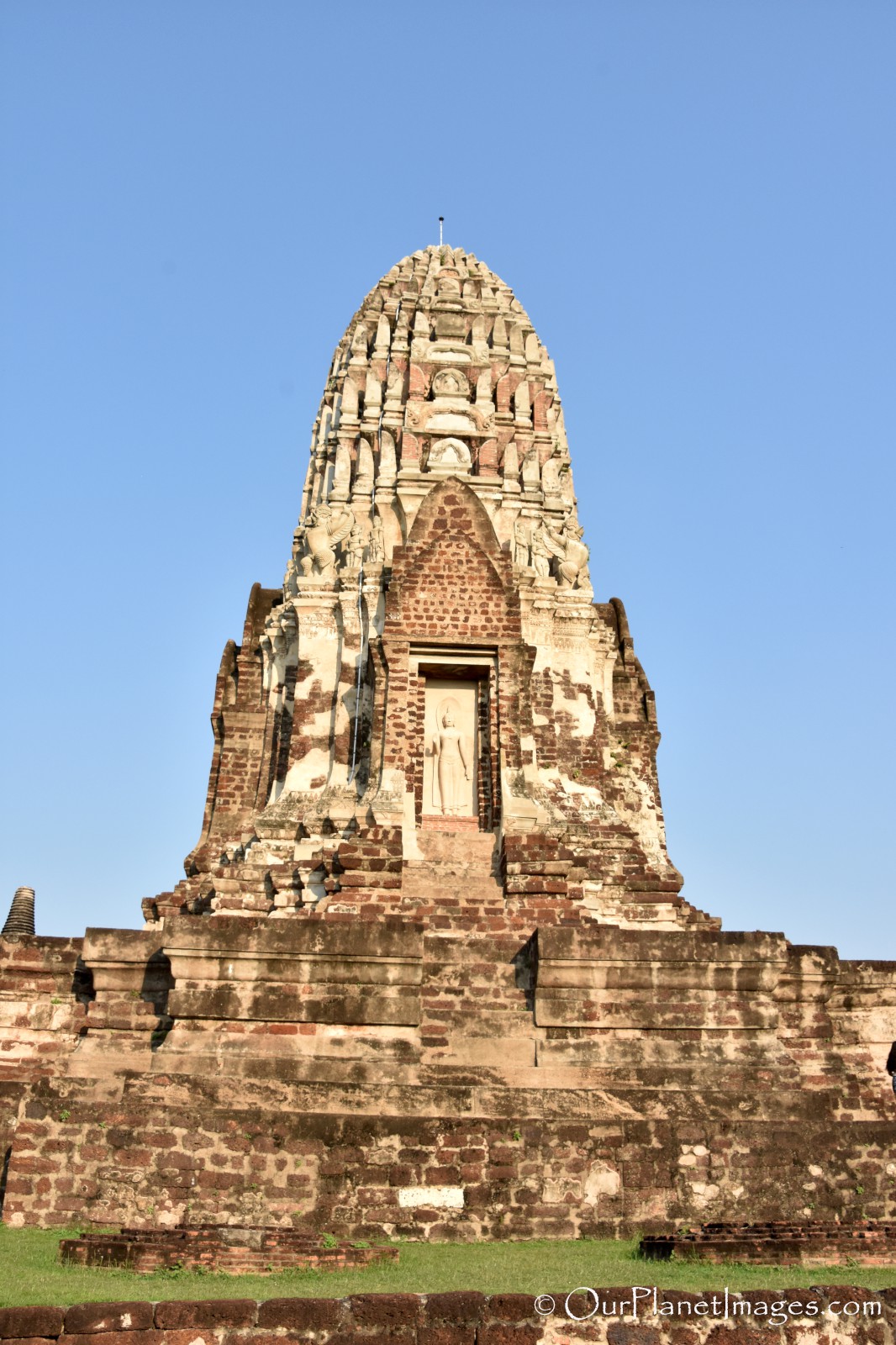 When King Intharacha I died, his two oldest sons fought each other to be the next king. During the fight both sons died and the third son ascended to the throne. The new king built Wat Ratchaburana on the spot where his two older brothers were cremated. Two chedis next to the prang were erected in the temple to hold the ashes of his elder brothers.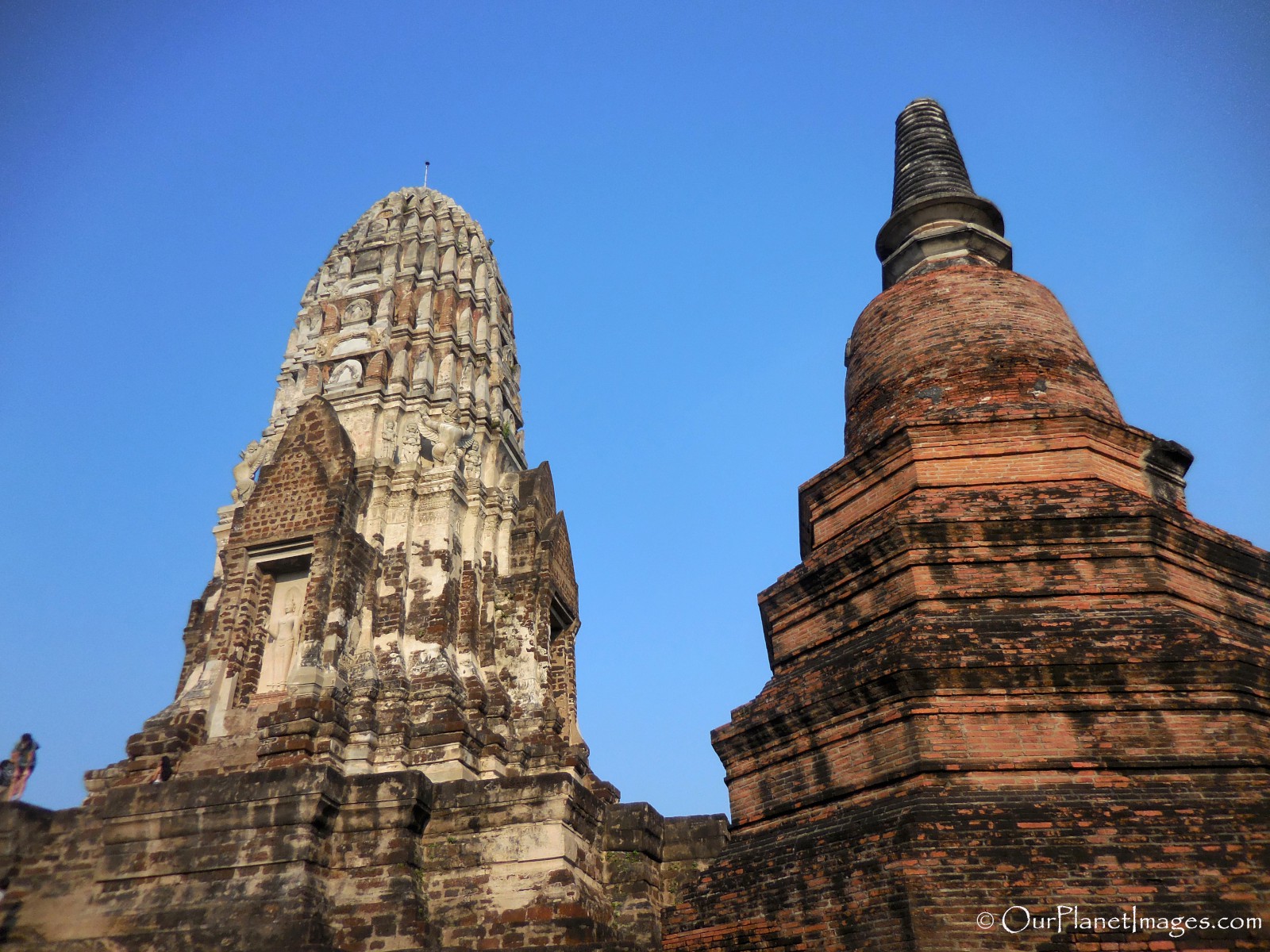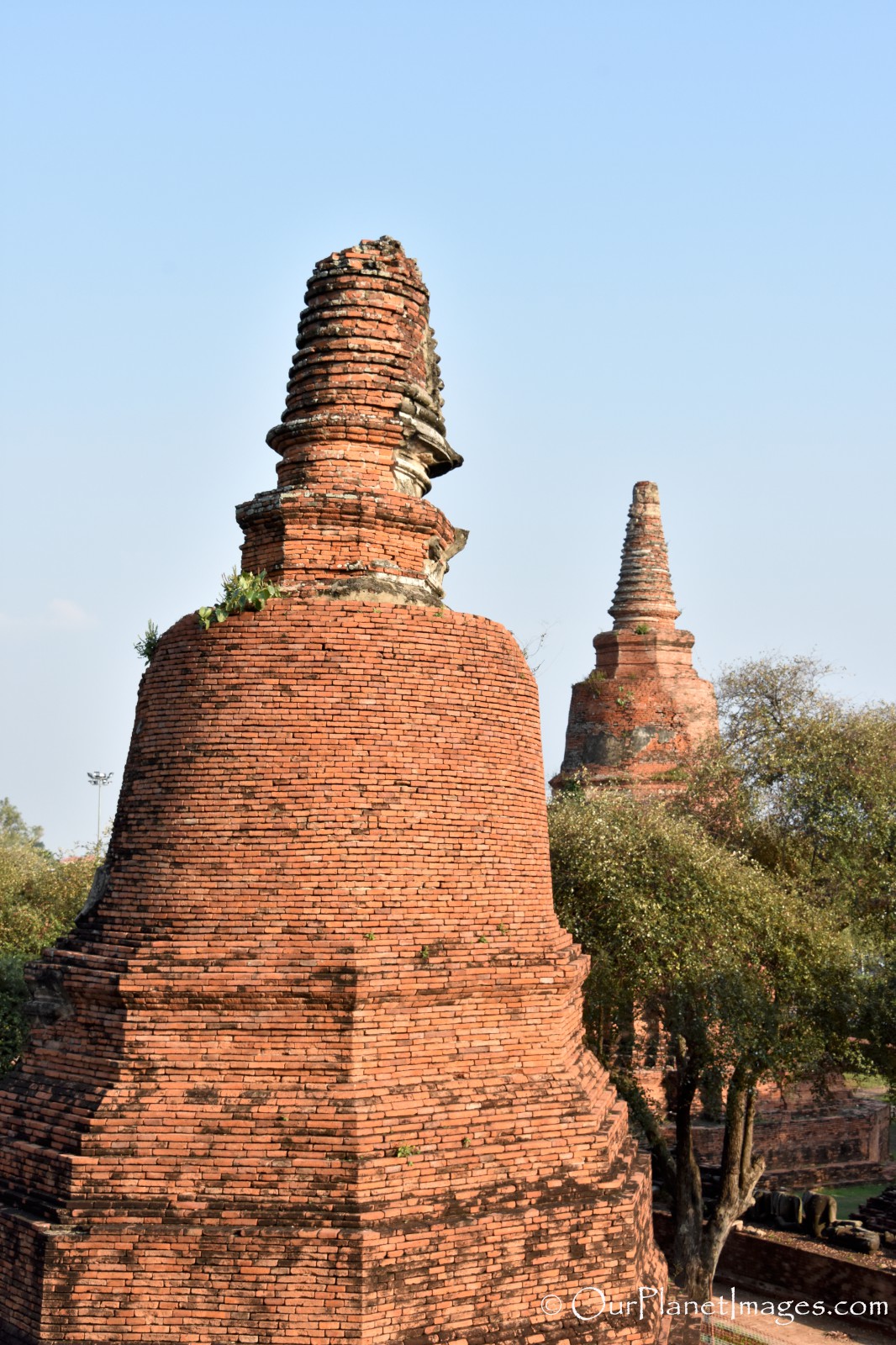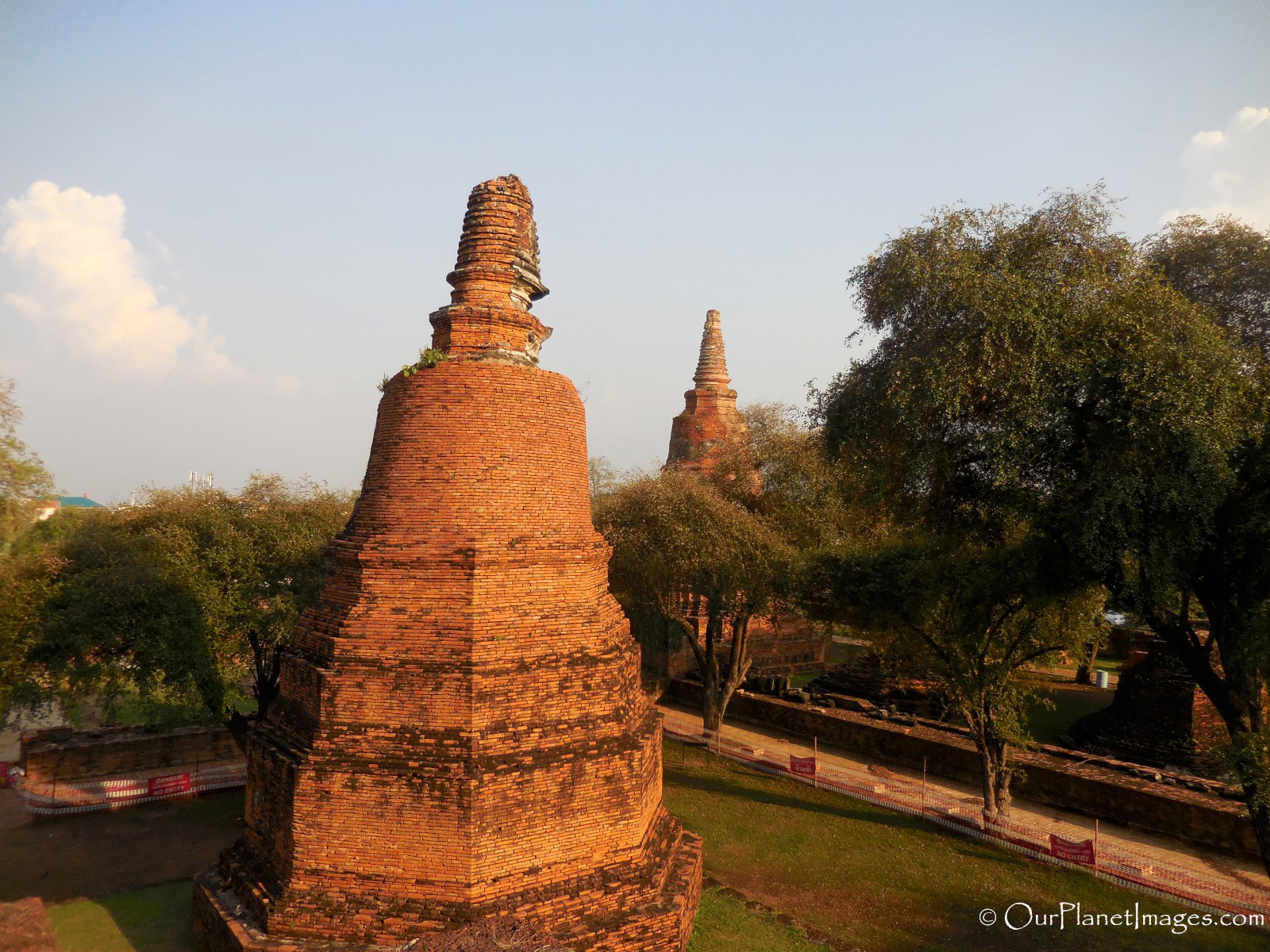 Other structures and chedis are located in the temple complex. Some of these are shown in the photos below.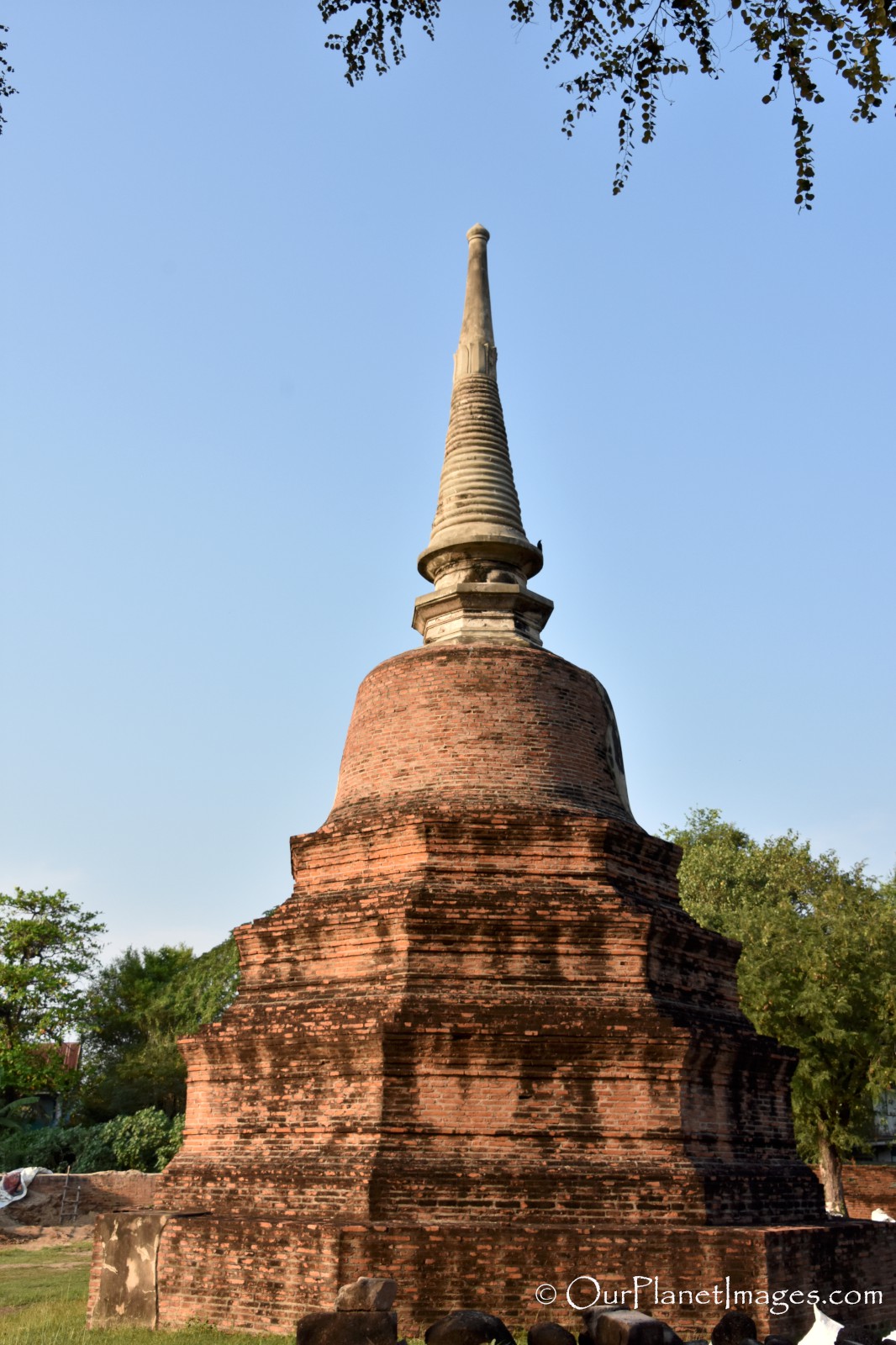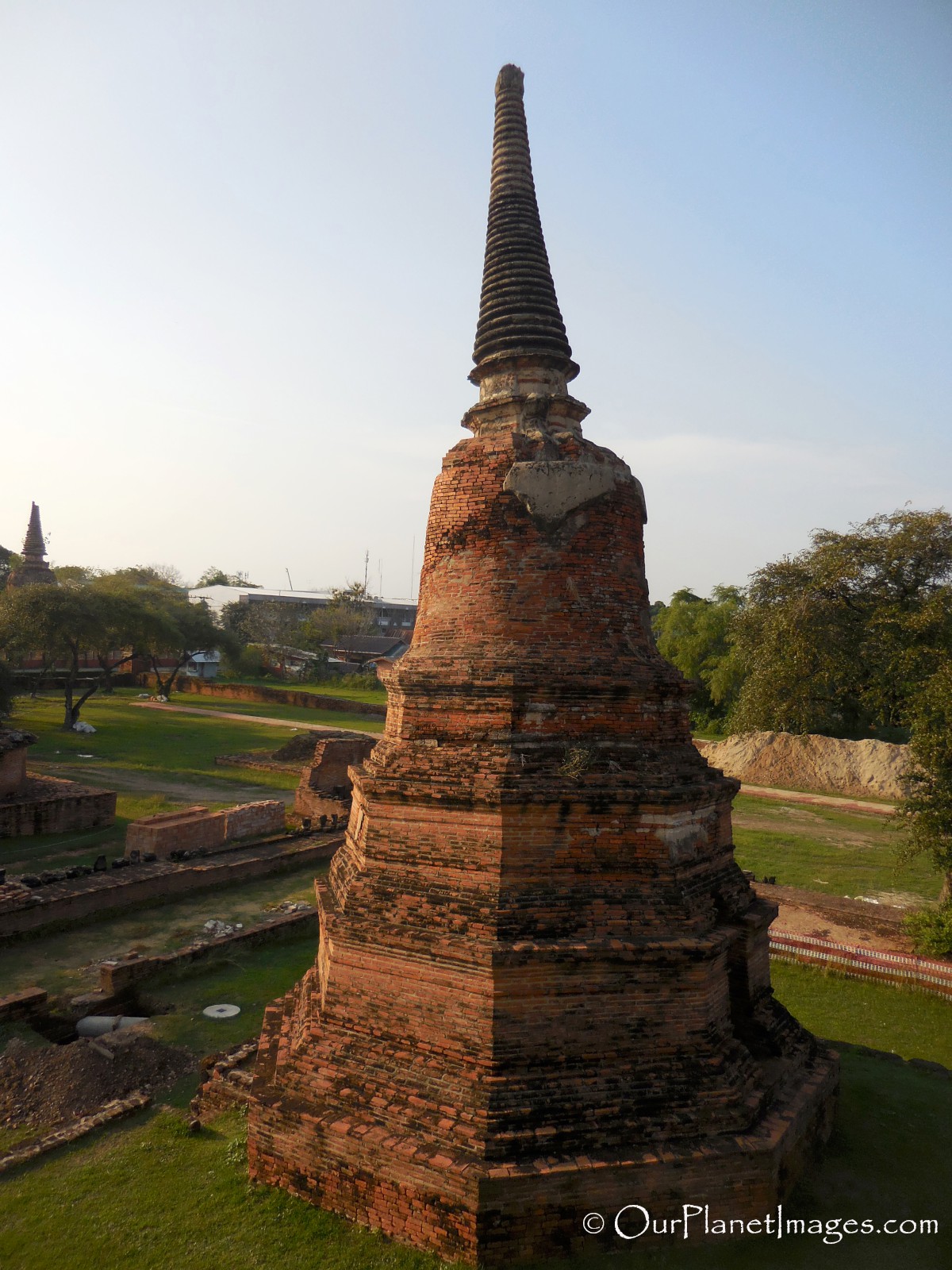 Directly in front of the prang is the ordination hall (ubosot). An Ubosot is building in a Buddhist Wat that contains a Buddha and is considered to be the holiest prayer room. The walls of the ubosot still stands but the wooden roof no longer remains.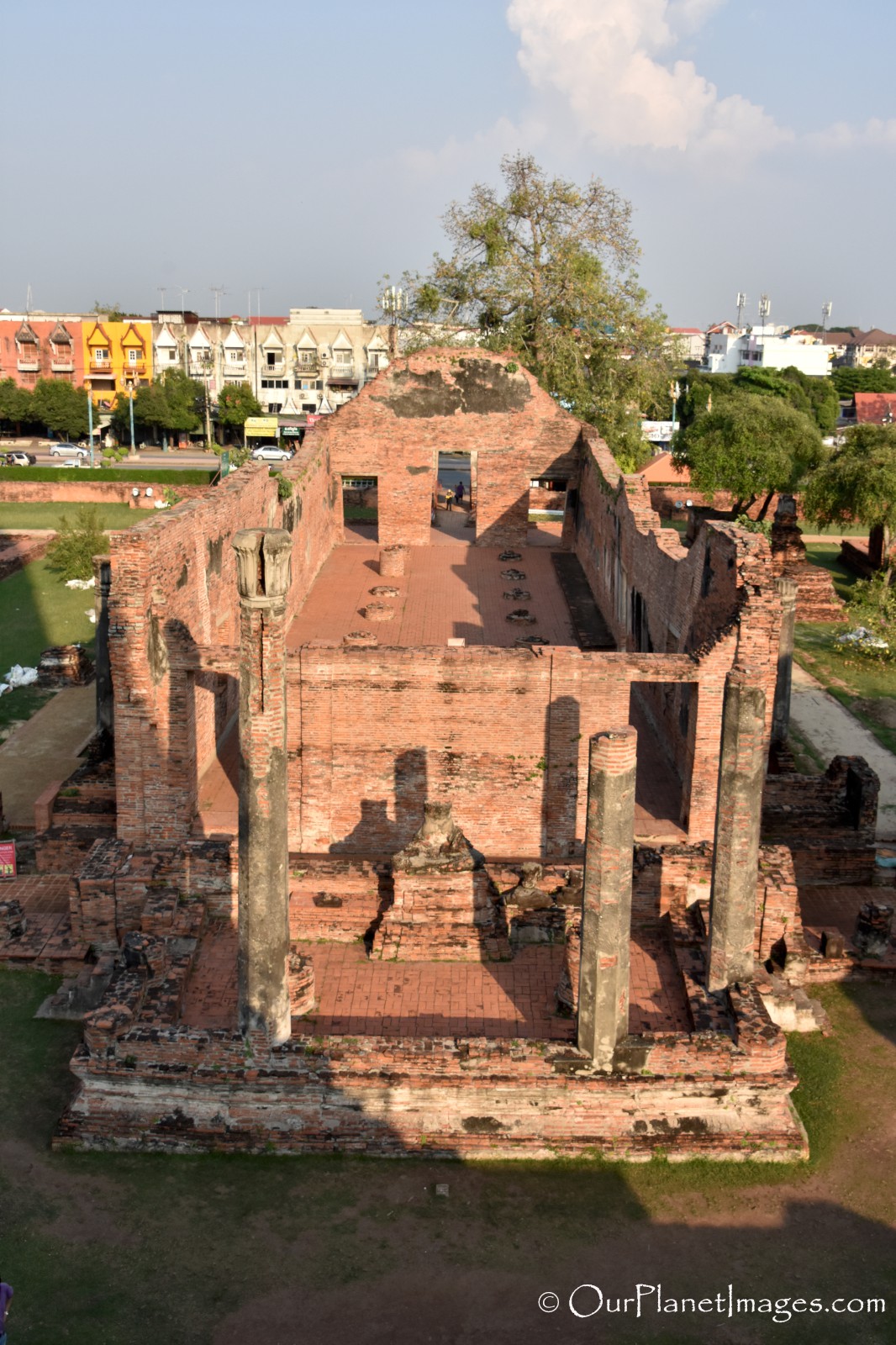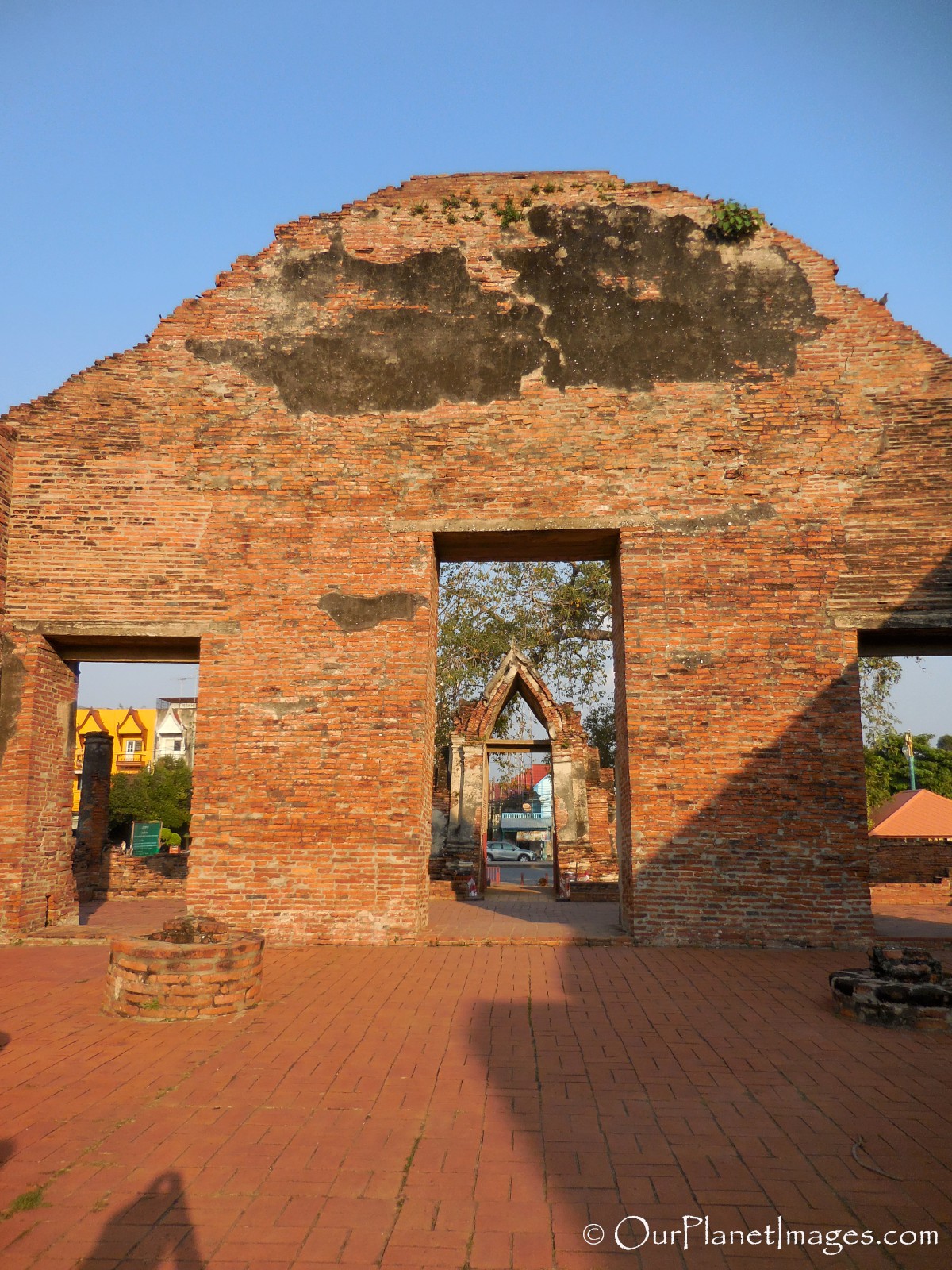 Wat Ratchaburana draws significantly fewer visitors than Wat Maha That because it is famous for having a Buddha head entwined with the tree roots of a Banyan Tree.
The two temples are essentially the same size and sit side by side in the old city.
In my opinion, Wat Maha That is in better condition than Wat Ratchaburana but if time allows it is worth taking the short walk to see Wat Ratchaburana for no other reason than to see the prang and as it a very unique structure. Chances are that you will have the entire temple to yourself.