The Great Ocean Road in Australia is famous for the Twelve Apostles but there are more unusual rock formations that are just as interesting as the Twelve Apostles. Just 2.5 miles past the Twelve Apostles is a site known as the Loch Ard Gorge and the Razorback. My previous two posts on the Great Ocean Road have featured these two locations and a link to those posts are at the bottom of this posts.
Most people driving the Great Ocean Road from Melbourne will visit both of these sites and spend the night in Port Campbell returning to Melbourne the next day. Just west of Port Campbell are two additional stops that should be included in the Great Ocean Road trip. These two stops are The Arch and the London Bridge.
The Arch
The Arch is different from the other rock formations on the Great Ocean Road because it is connected to the mainland but just like the other formations it has been created from ocean waves. During rough seas the waves will crash onto The Arch which is how the hole was created. Now the waves will go through the hole during rough seas.
There are two viewing platform to see The Arch. The first has the best view but the second is worth going checking out.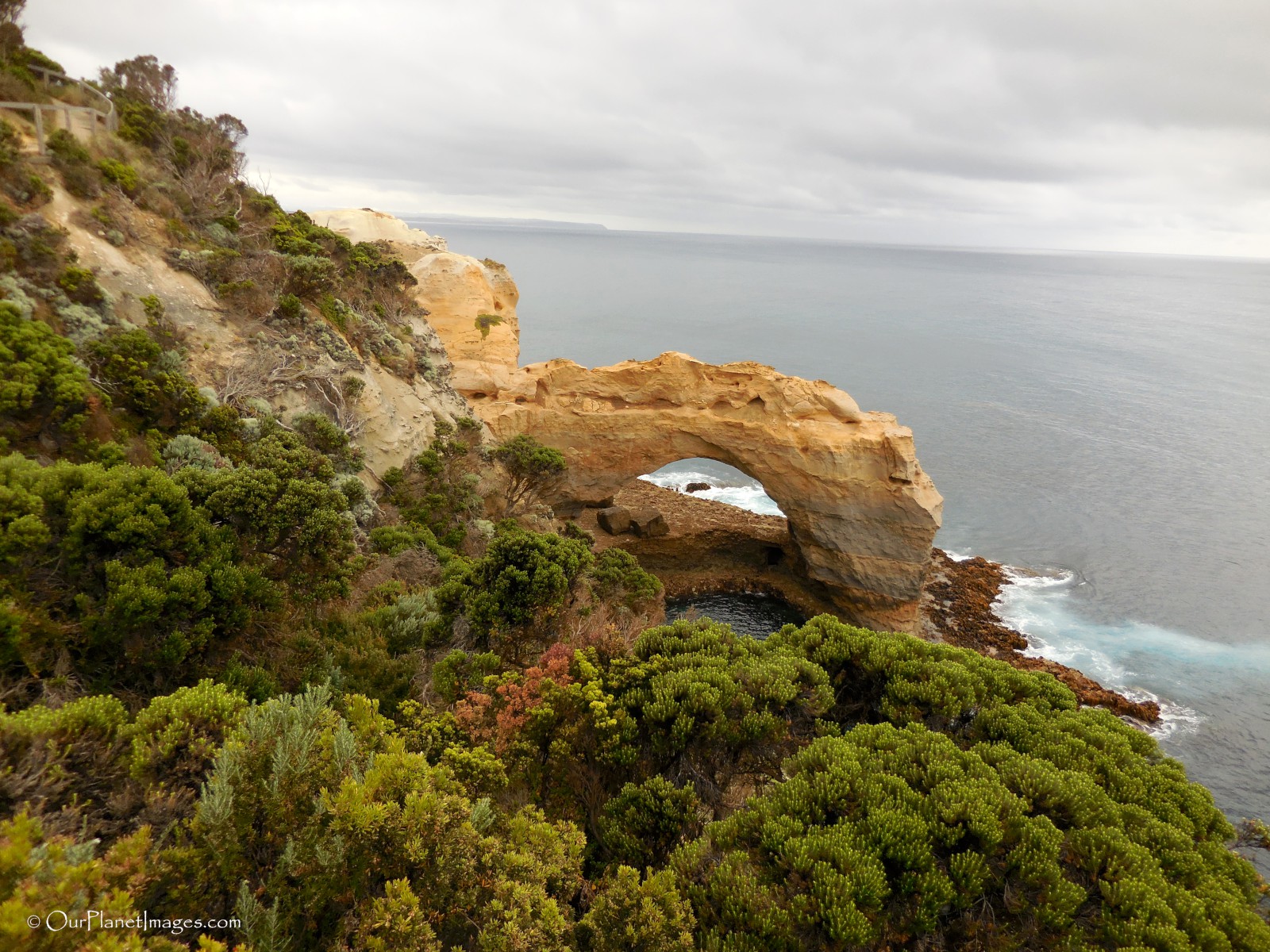 London Bridge
The London Bridge doesn't look much like a bridge but the section that is isolated in the water once was connected with a hole under the connecting upper portion. The two holes in the peninsula looked like a bridge. On the 15th of January 1990 the middle section collapsed stranding two people.
The formation is appropriately named because just like the nursery rhyme "London Bridge is falling down" this has also fallen down.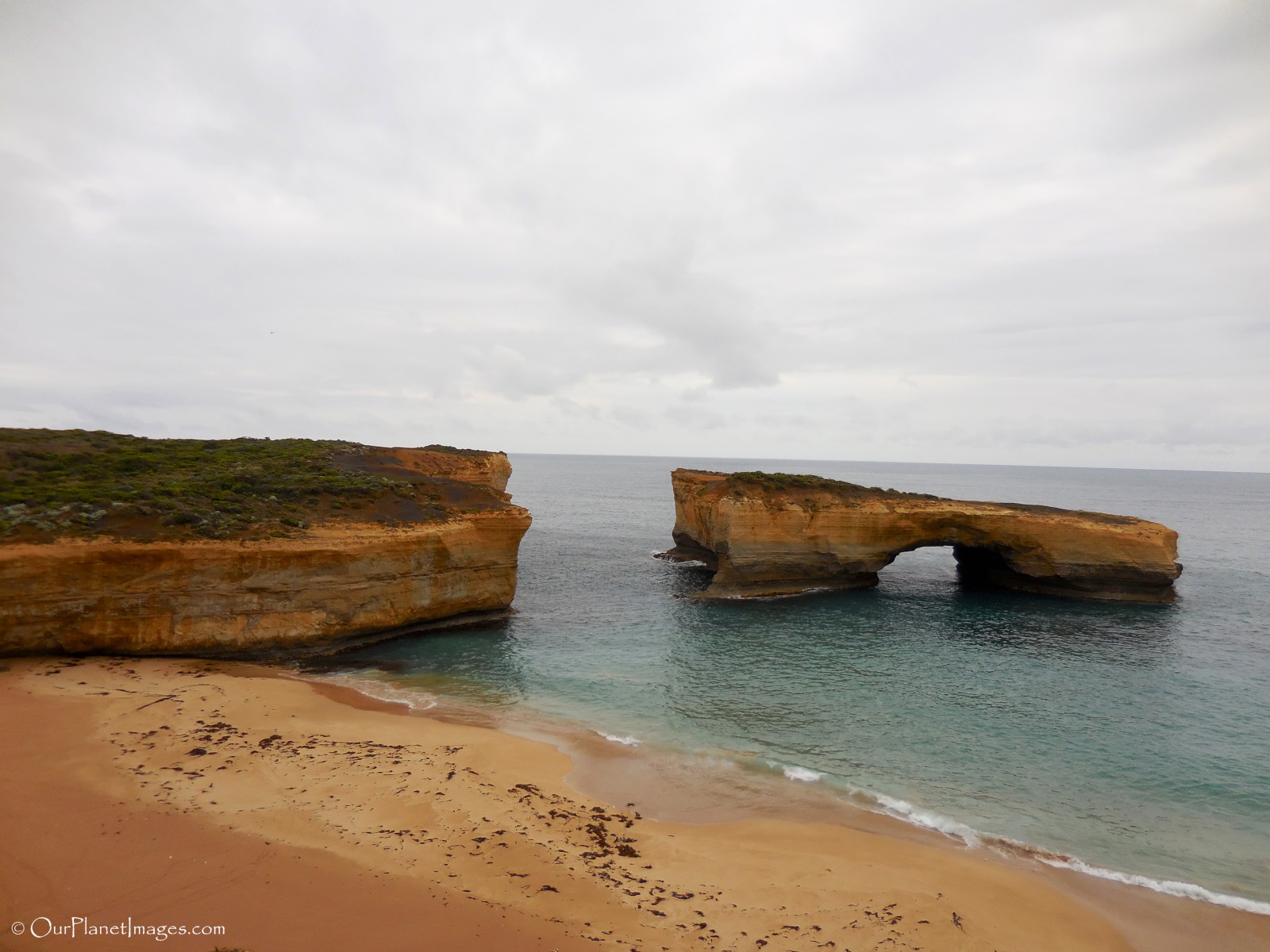 The Arch and the London Bridge are not as spectacular as the twelve apostles but they are worth visiting and the area nearby is also very pretty. I have included a few photos of the nearby area and one photo of the path leading to the second lookout platform at The Arch just to show that the path is a little steep.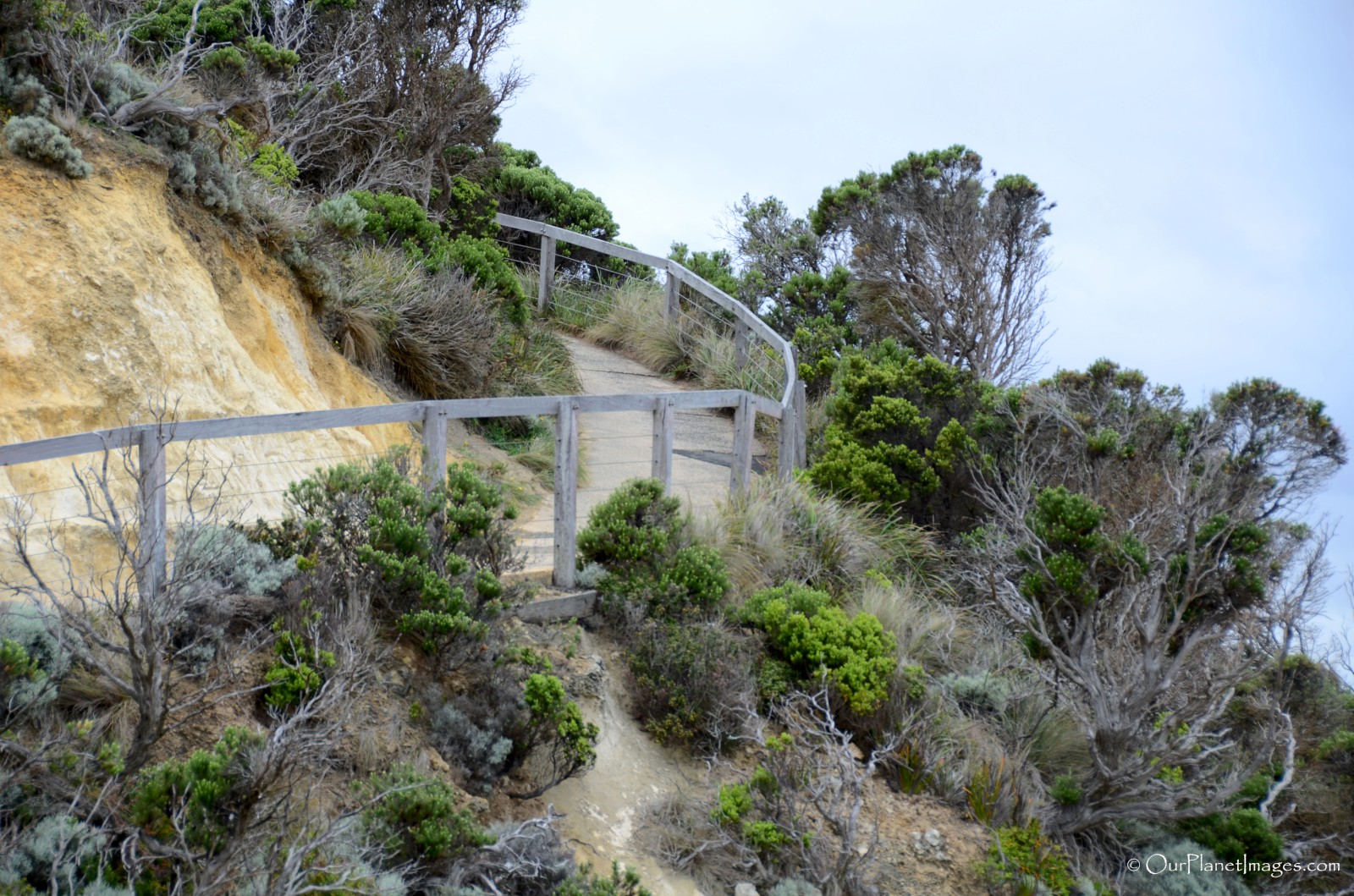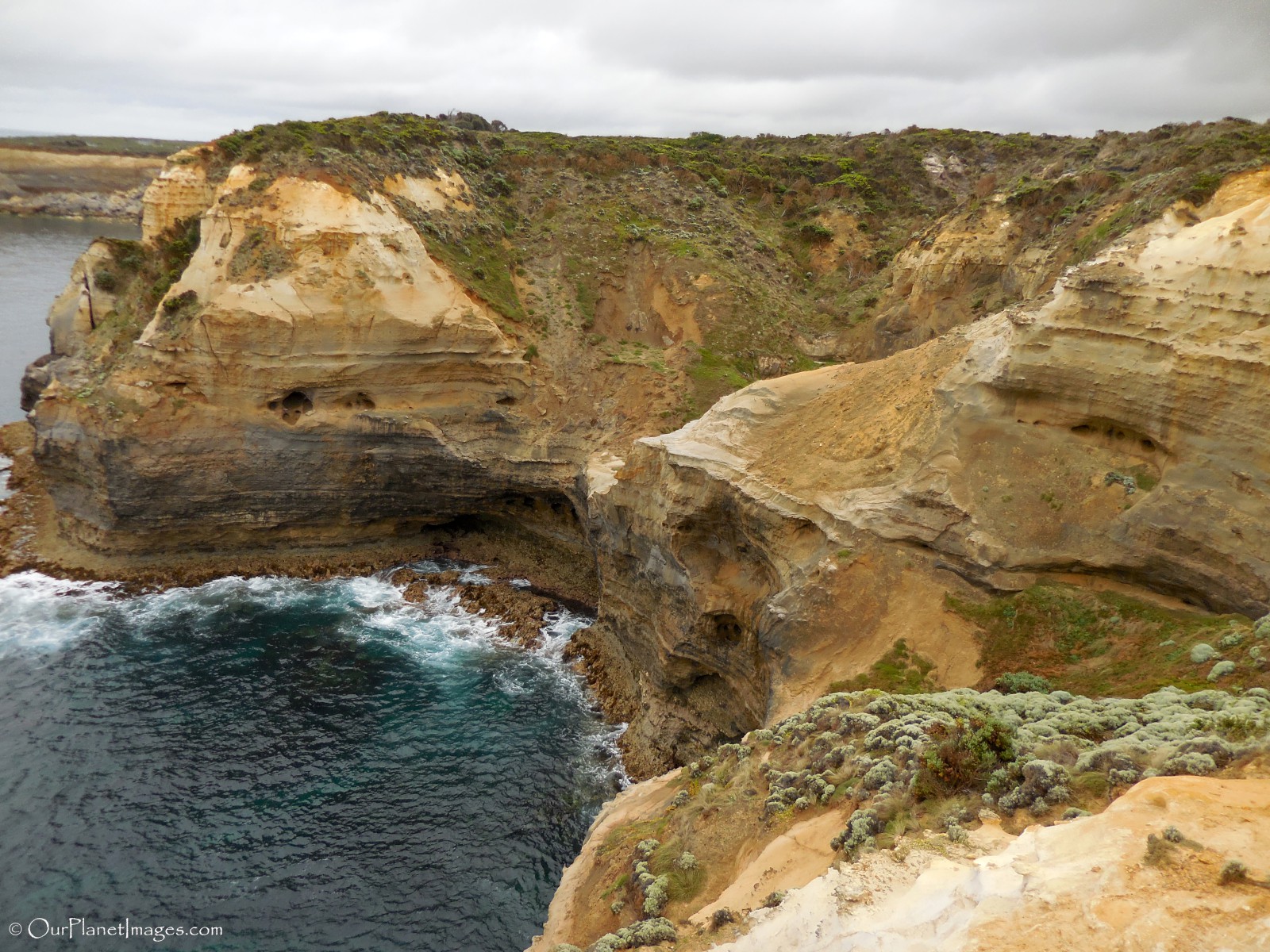 The Dust on My Shoes
I have always been interested in unusual rock formations. So much so that I have included a separate category for them under my nature categories. Any time that I discover there is an unusual rock formation near a location that I am visiting I will try to allow time on my schedule to check it out.
Arches are mysterious because it doesn't seem normal that the middle part of a large rock would be destroyed differently than the other portion of the rock and then it also seem strange that the arch would be able to survive without collapsing but sometimes the arches do collapse just like the London Bridge collapsed.
"The things we see today won't always be here and sometimes they collapse when we aren't expecting. Make the extra effort to see the things we have today before your chance is gone!"