Son Tra Nature Reserve is the last remaining coastal rainforest in Vietnam and is home to 287 species of wildlife, of which 29 species are listed as rare including the Red-shanked Doucs (shown in the photo above) a critically endangered primate species that is endemic to Indochina. Among the 287 species of wildlife, there are 36 species of mammals, 106 species of birds, 23 species of reptiles, 9 species of frogs and 113 species of insects.
The rainforest is a mountain peninsula being bordered on three sides by the ocean and connected on land near the city of Da Nang, Vietnam. Son Tra Nature Reserve is only 10km from downtown Da Nang making the reserve more easily accessible than most nature reserves that contain the amount of wildlife that resides in Son Tra.
Most state or national parks have extensive trail systems but that is not the case in Son Tra Nature Reserve. The terrane is mountainous and with dense vegetation, which reminded me of my experiences in the jungles of Central and South America. There are only a few small roads that provide clear access to the reserve. The photos below provide a view of how the reserve is primarily a natural and unspoiled rainforest.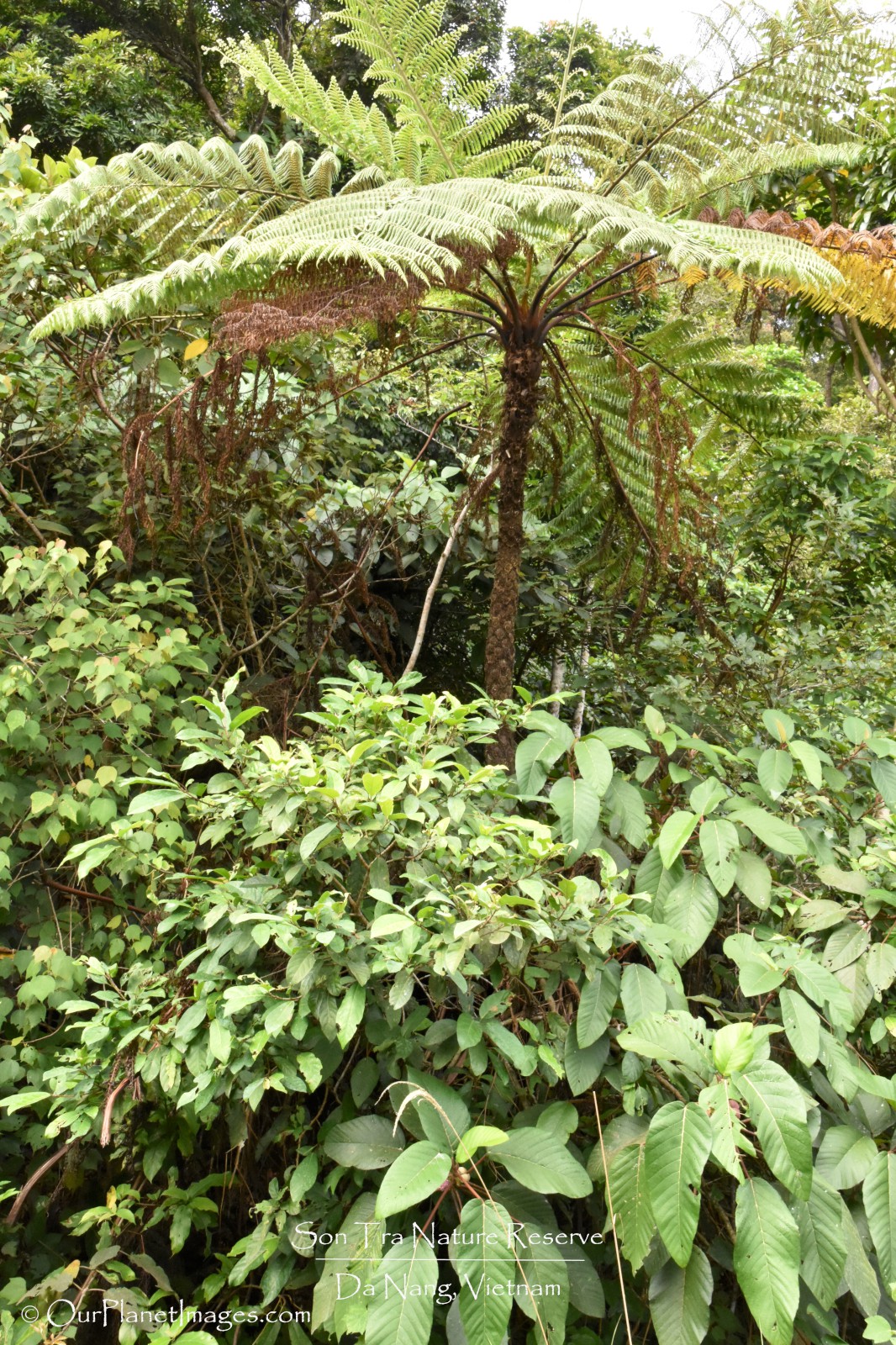 The reserve is truly natural beauty. Lush tropical plants with flowering trees that add color to the forest (shown above) and wild flowers near the ground (shown below).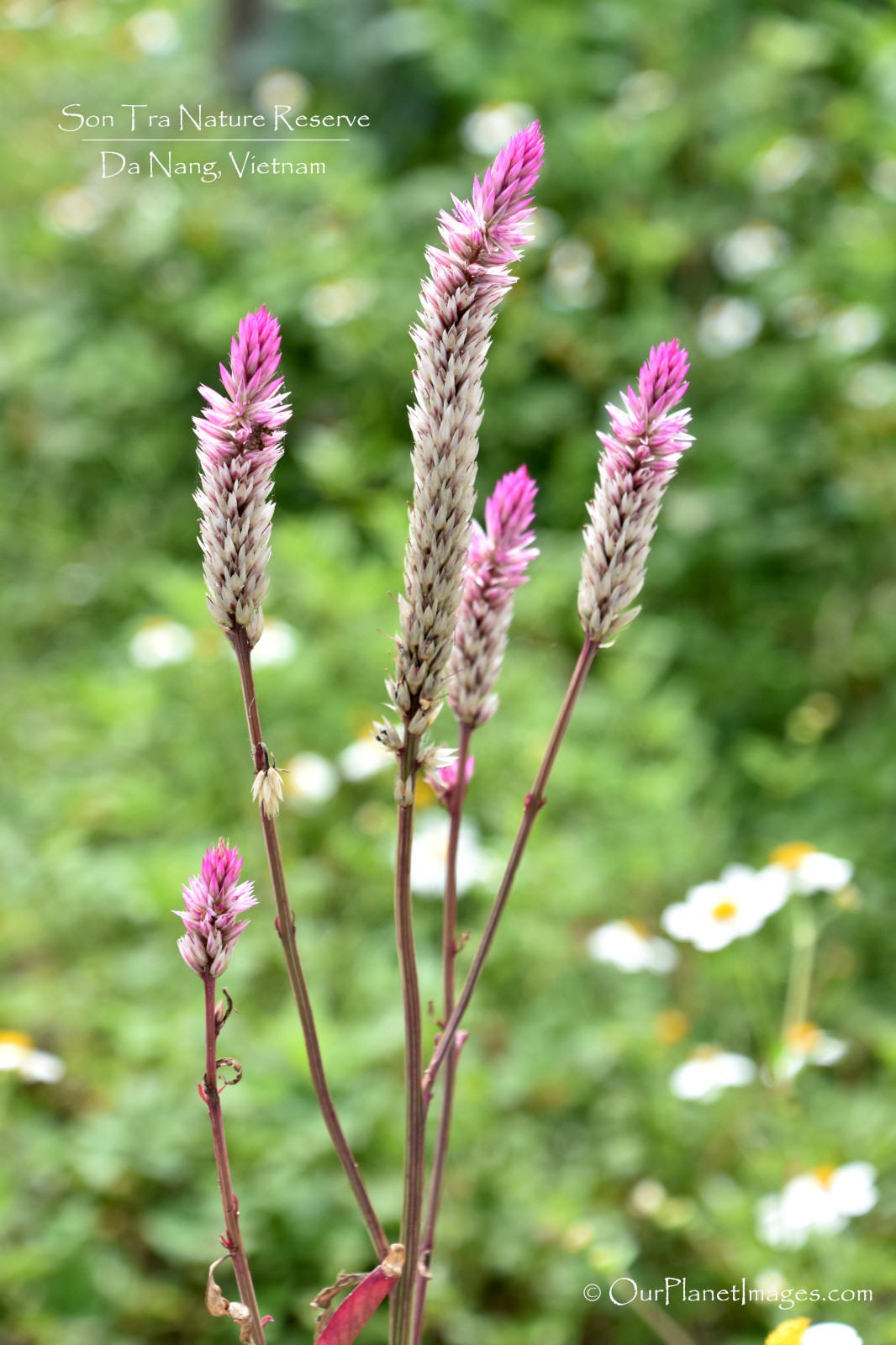 As beautiful as the flora is the main attraction to the reserve is the wildlife. Most people coming to Son Tra Nature Reserve want to see the Red-Shanked Doucs because they are a beautiful and Son Tra Nature Reserve is home to the largest population of them which makes it the best place to have a chance to see them.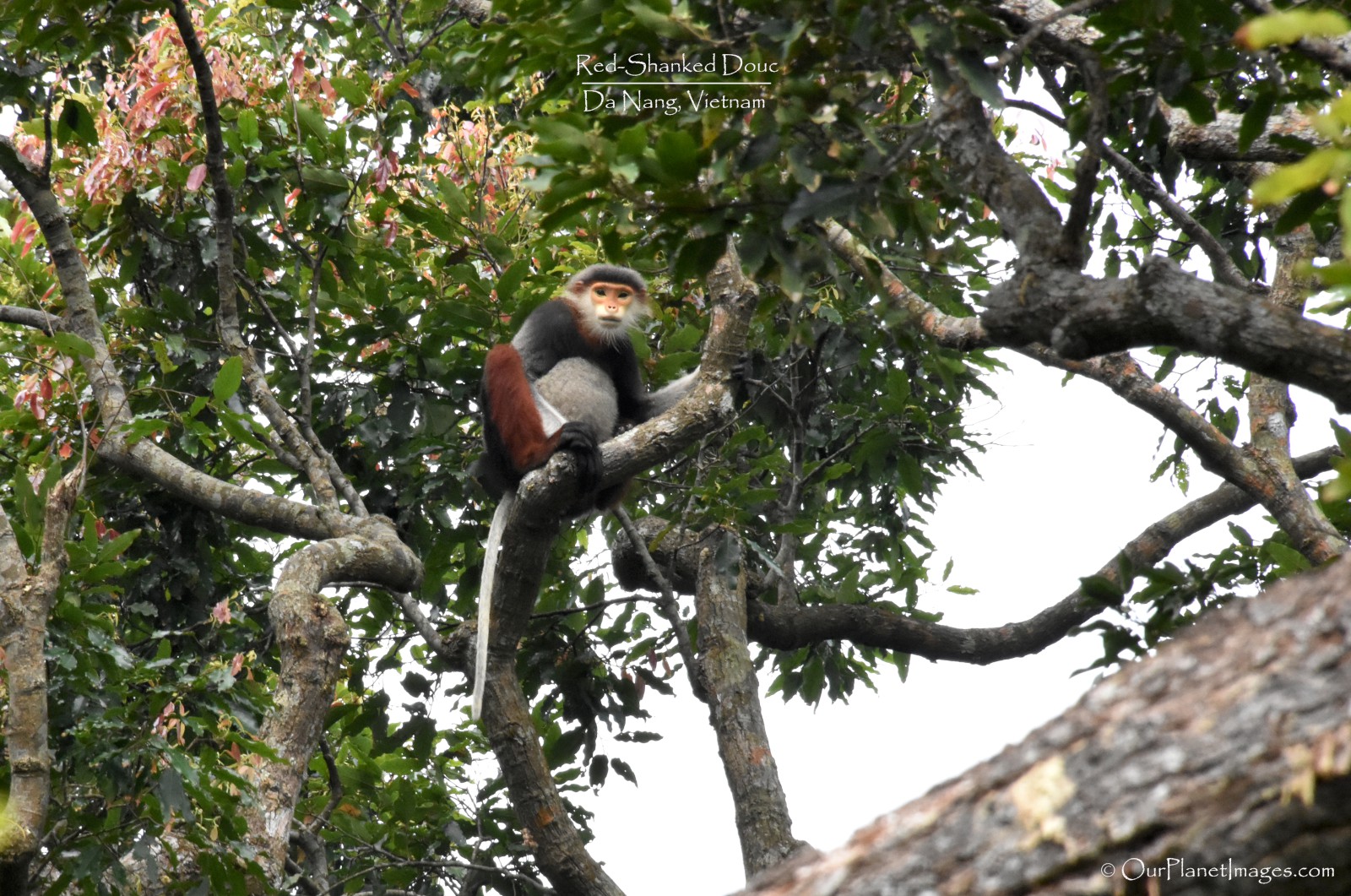 The Red-Shanked Doucs are not the only primate that lives in the Son Tra Nature Reserve. The Rhesus Macaque are also residents within the reserve and you may be able to spot some when looking for the Doucs.
Of course, primates are not the only animals living in the reserve. One of the most likely animals to be seen are the Asian Red Cheeked Squirrels.
With over 100 species of birds living in the Son Tra Nature Reserve it is hard not to see some of these birds flying from tree to tree and there is a constant melody of songs that can be heard from the birds nearby. Undoubted you will see some of the birds on a visit to the reserve but photographing them may be a little more difficult because the foliage is so dense. A few of the birds that I was able to photograph in my brief time in Son Tra are shown below.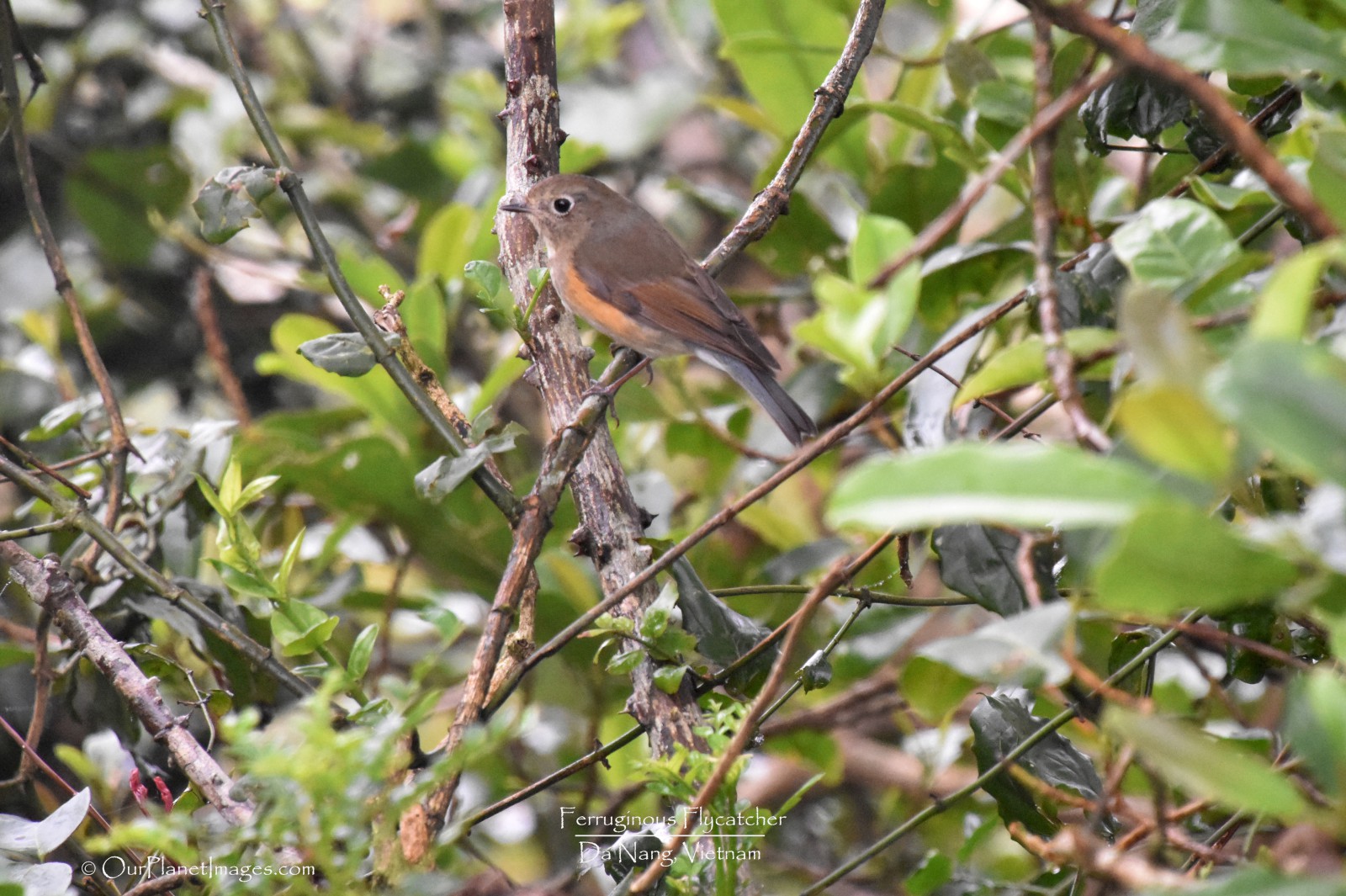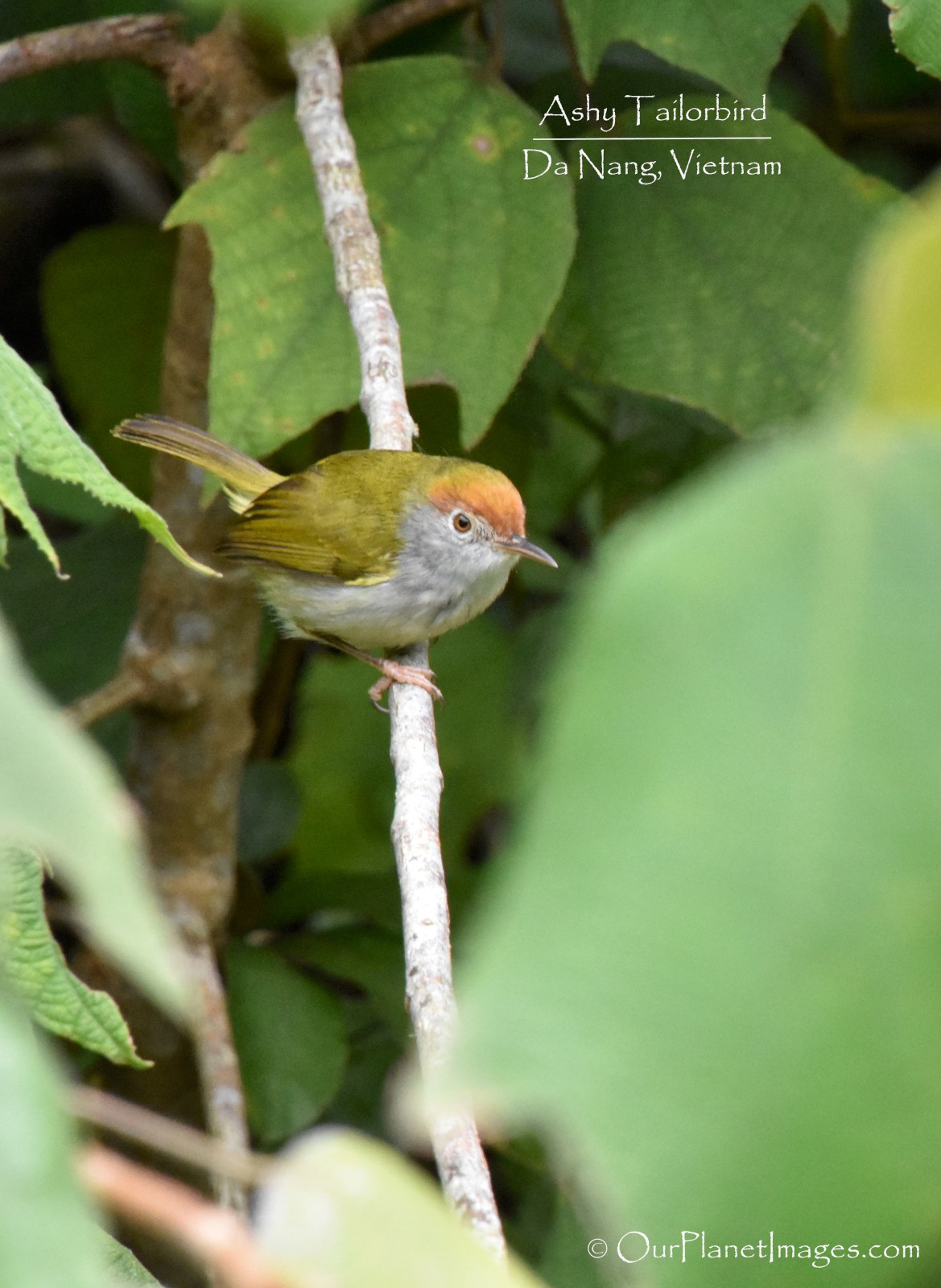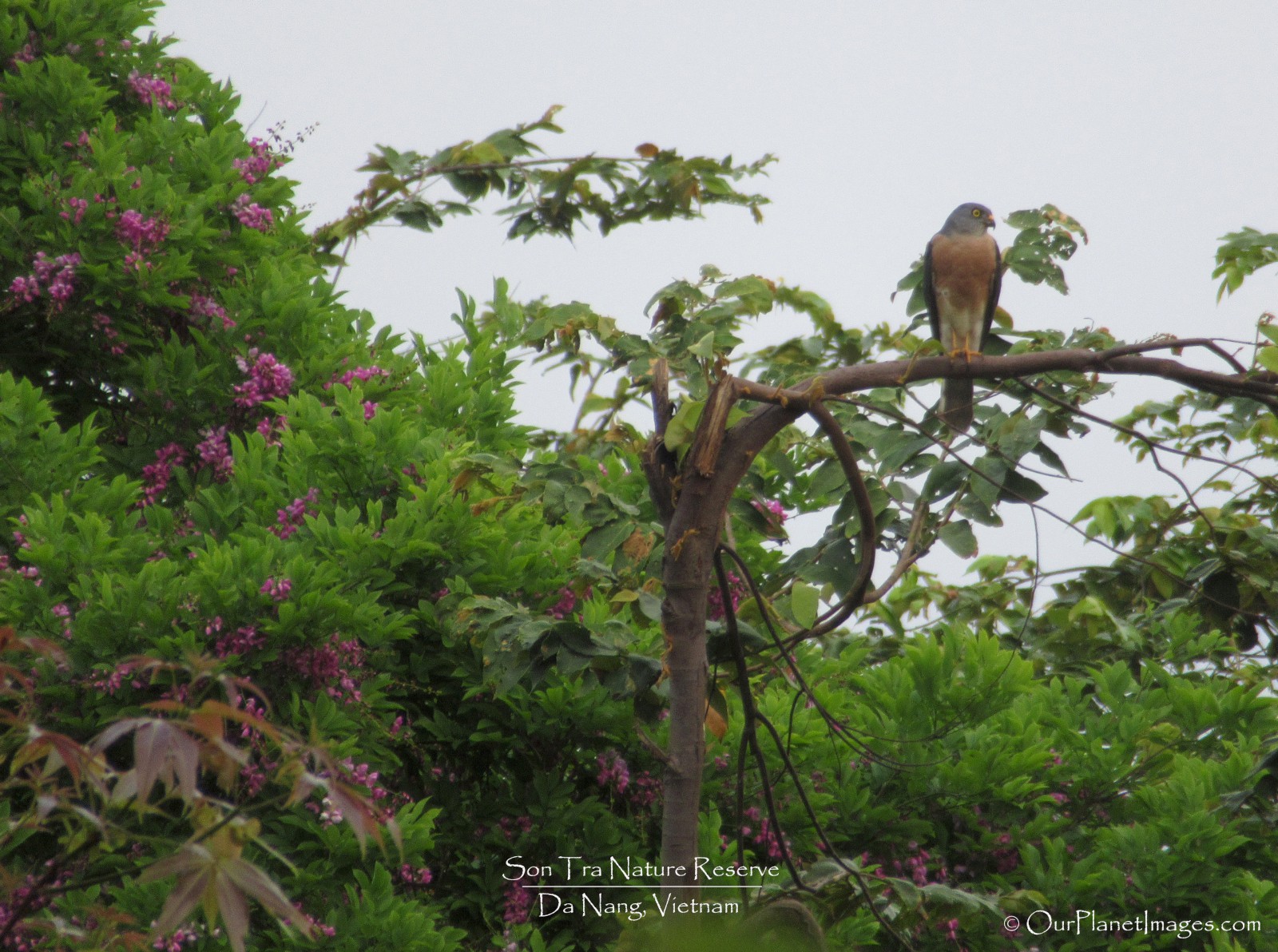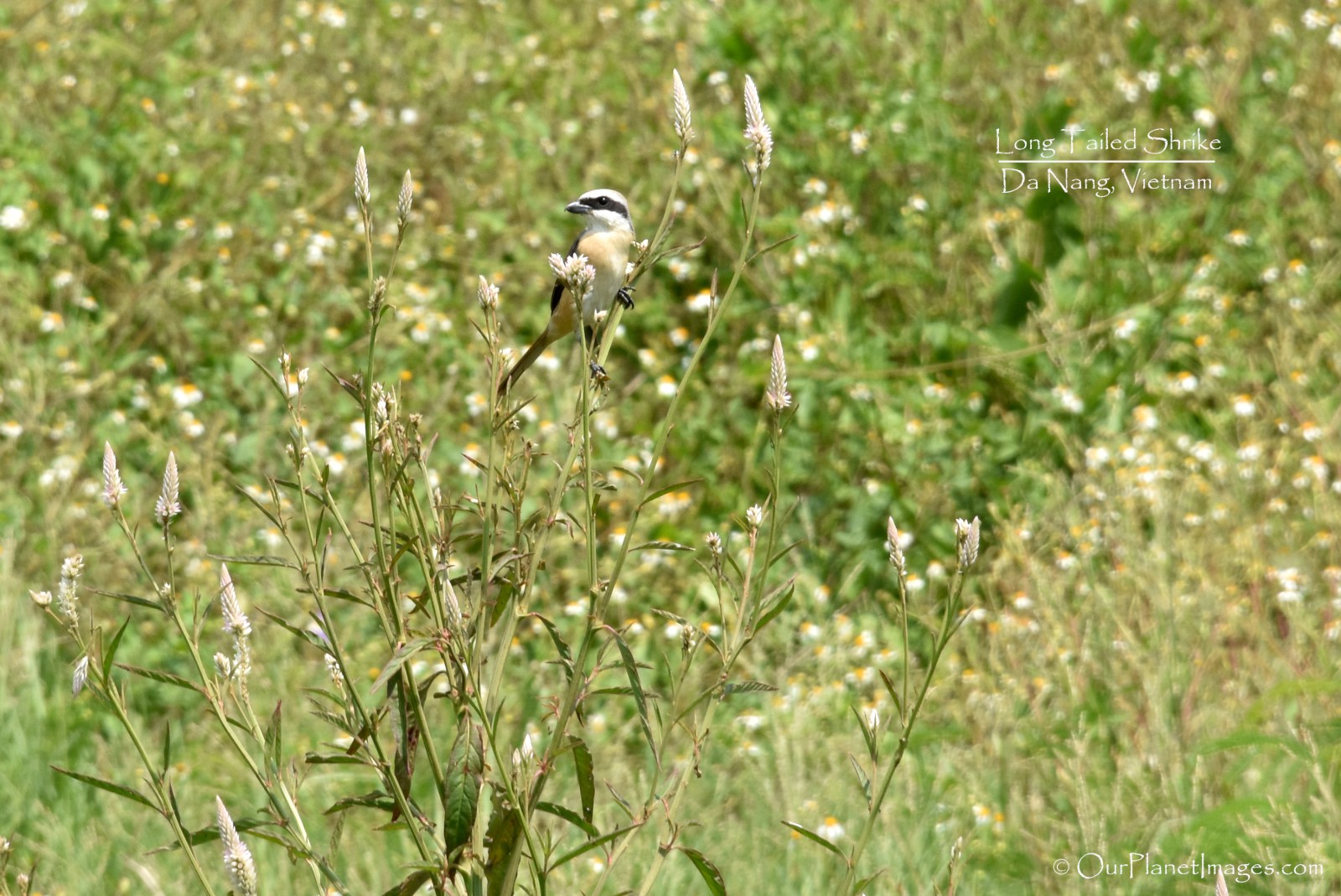 Insects are many times overlooked when looking for larger species but many insects can be very interesting. I always try to look and see what I can find in the "small world" when I spend time in nature. The photo below is one of the insects that I found in Son Tra.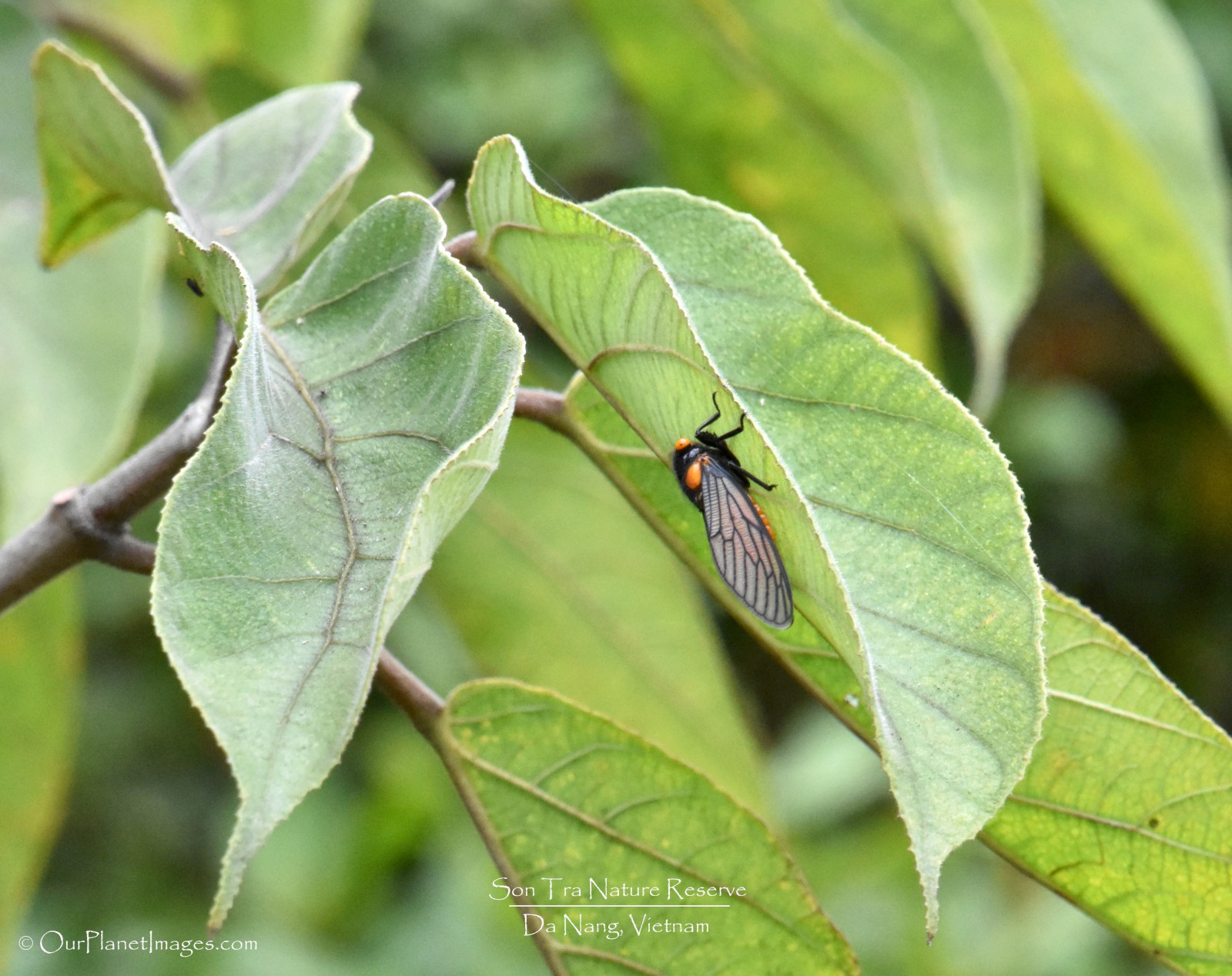 Two of the most popular attractions for tourist and locals in the reserve are the 800 year old Giant Banyan Tree and Ban Co Peak (also called Chessboard Peak).
You may not know that Banyan trees drop roots down from their branches and the roots then become secondary tree trunks. Looking at the tree's many trunks it appears to be several trees but when you follow them up into the branches it becomes apparent that all of these tree trunks are part of one huge tree. This giant tree on the side of the hill in Son Tra is 22 meters high and has a circumference of 85 meters.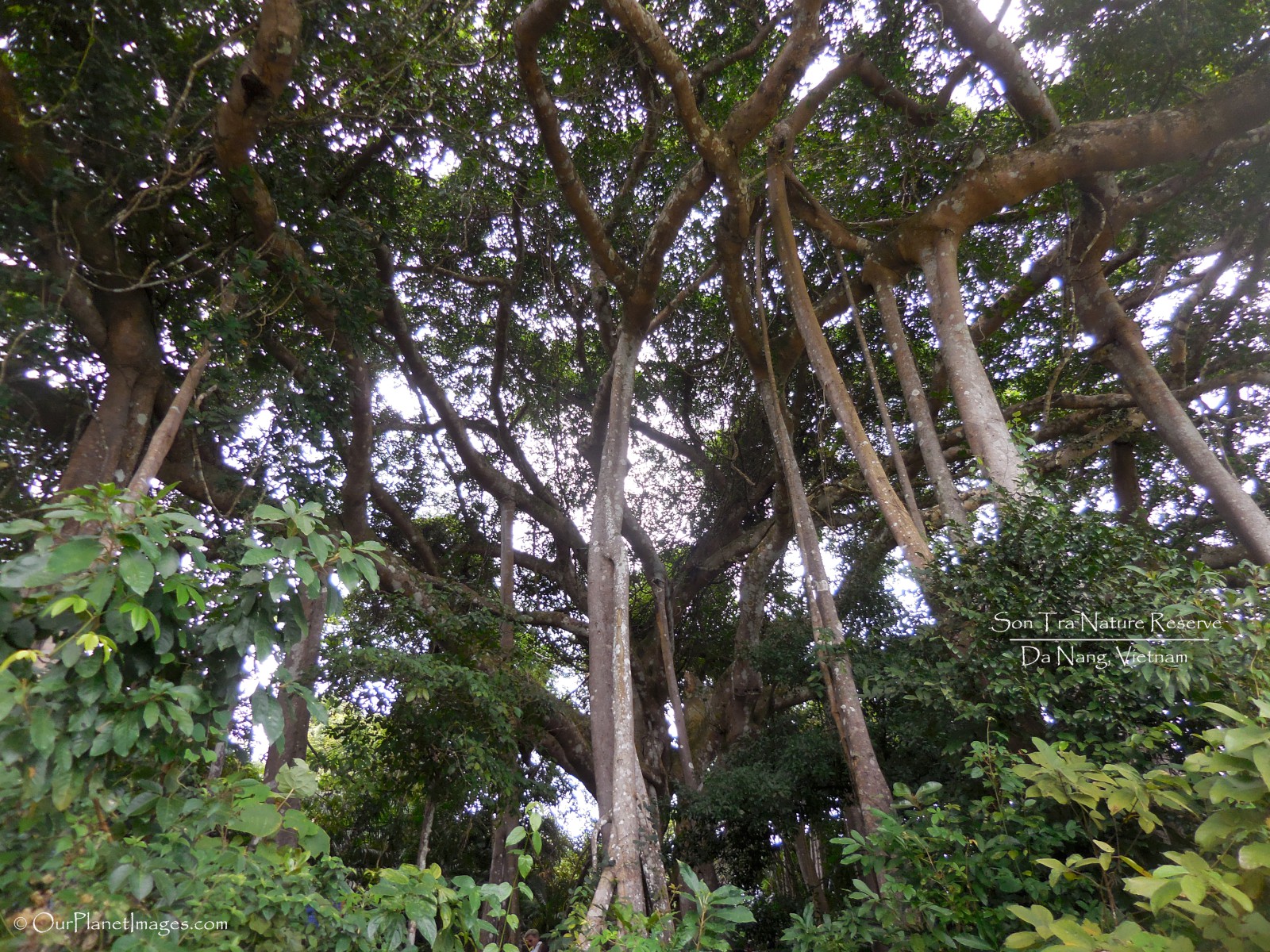 Ban Co Peak is 693 meters above sea level and is much cooler than it is in Da Nang. Being on the top of Ban Co Peak is quiet, relaxing and it has a wonderful view of Da Nang as it sits along the coast line.
Ban Co Peak's secondary name of Chessboard Peak is well deserved as you will discover as statue of a deity named De Thich playing chess which was built on the peak to commemorate a local legend.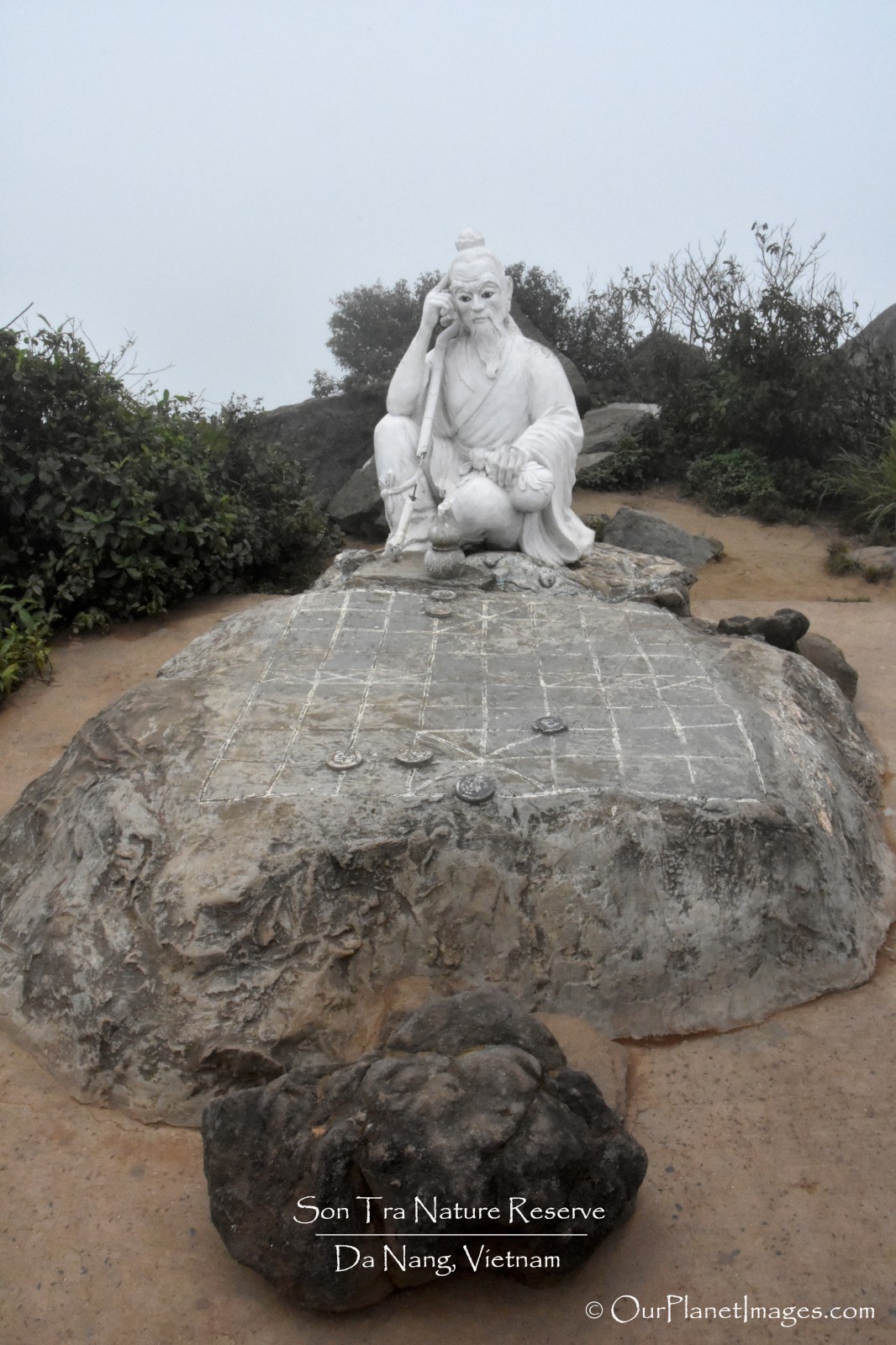 Visiting Son Tra Nature Reserve is a unique nature experience. It is easy to spend several hours exploring and enjoying the beauty of the nature and wildlife in the reserve. Once reaching Ban Co Peak it is hard to leave with the panoramic views where you can see the expansive greenery of the nature reserve and the beautiful blue ocean all while you breathe in the fresh mountain air with a nice cool breeze.
Son Tra Nature Reserve is open to the public and anyone can visit on their own but I would strongly recommend contacting GreenViet Biodiversity Conservation Center where they will provide a group or private tour that is designed and guided by experts in wildlife conservation. A tour through GreenViet will allow you to learn more about the Son Tra Nature Reserve and it will give you a better chance to see the resident wildlife.
"GreenViet Biodiversity conservation centre is a non-government established on October 4, 2012 in Da Nang. Main activities of GreenViet are doing researches, conducting communication and education projects in saving biodiversity, forming ad developing the environmental friendly lifestyle."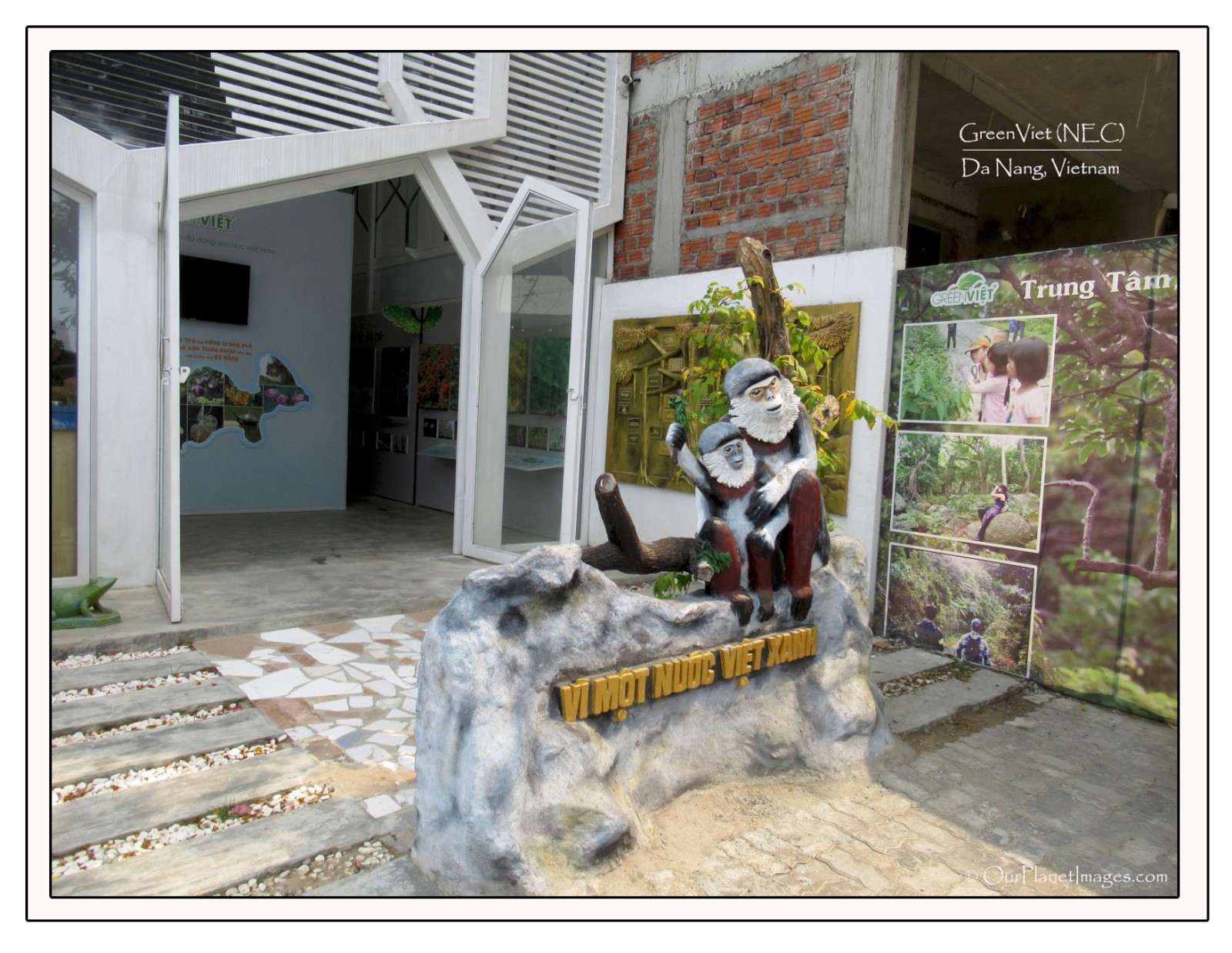 The photo on the above is of GreenViet's Nature Education Center (NEC) that was opened to the public on December 28, 2018.
Find out more about GreenViet at http://greenviet.org/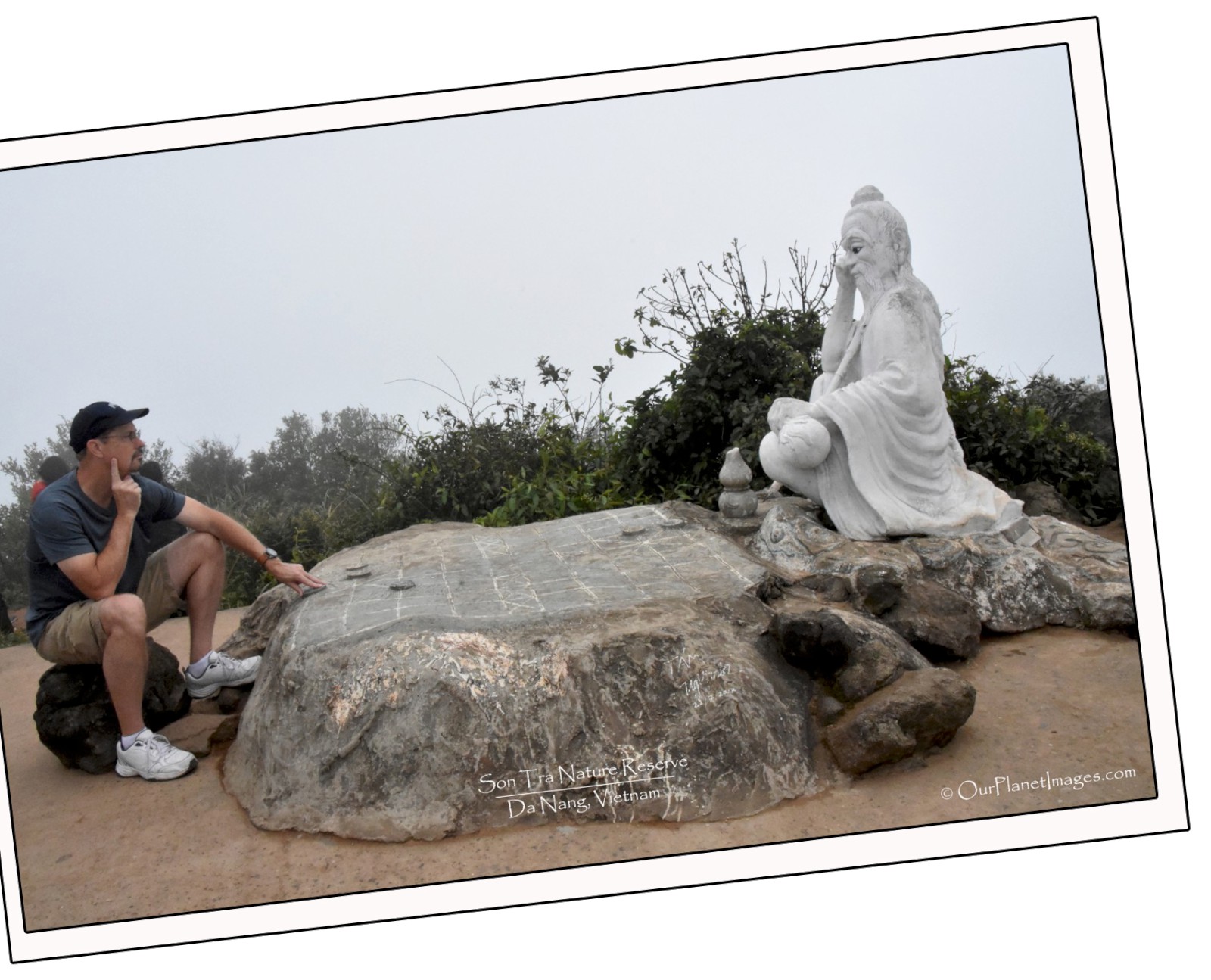 Take time to enjoy the unexpected!
Many times in my travels I have discovered something unexpected when I was looking for something else. This was the case on my first visit to Son Tra Nature Reserve. I did not know anything about the statue of De Thich playing chess but like most first time visitors to Bon Co Peak, I took time for a unique photo op.