When most people think of Vietnam, they have visions of rice fields and tropical jungles but Vietnam has an amazing diversity of climates and one of the least expected is that Vietnam actually has a desert with large sand dunes.
There are actually two types of sand dunes at Mui Ne, the red sand dunes and the white sand dunes and they both look like sand dunes that can be seen in the Middle East. The white sand dunes are the larger but this post features only the red dunes because I spent more time at the red sand dunes. Even though the red dunes are smaller, they are still large and the sand dune hills roll off in the distance one after the other.
These dunes are located along the coast and get a lot of wind from the sea breeze coming off the ocean. This causes the sand to have ridges on the dunes that looks like waves of sand. This can be seen in the photos below.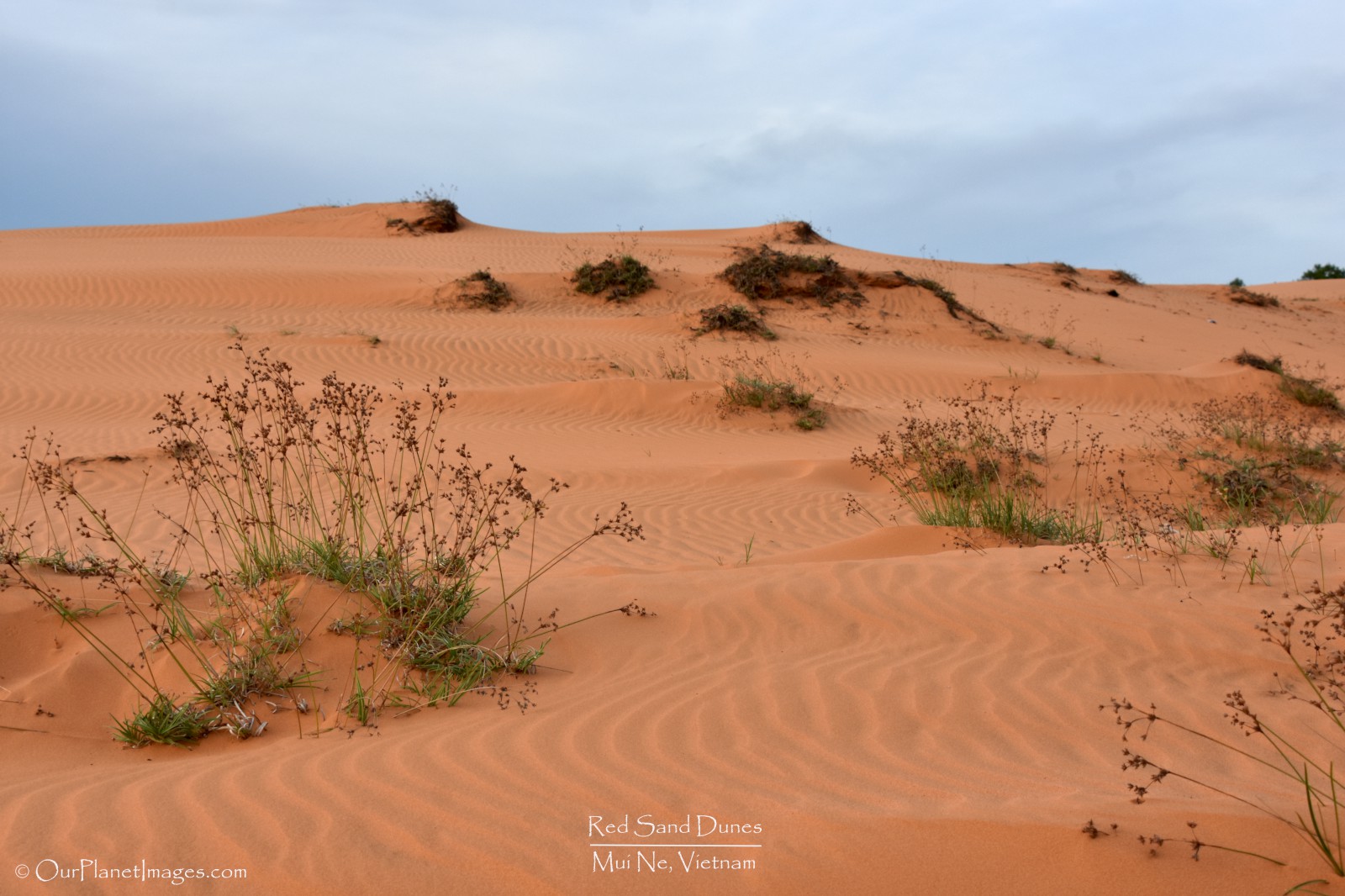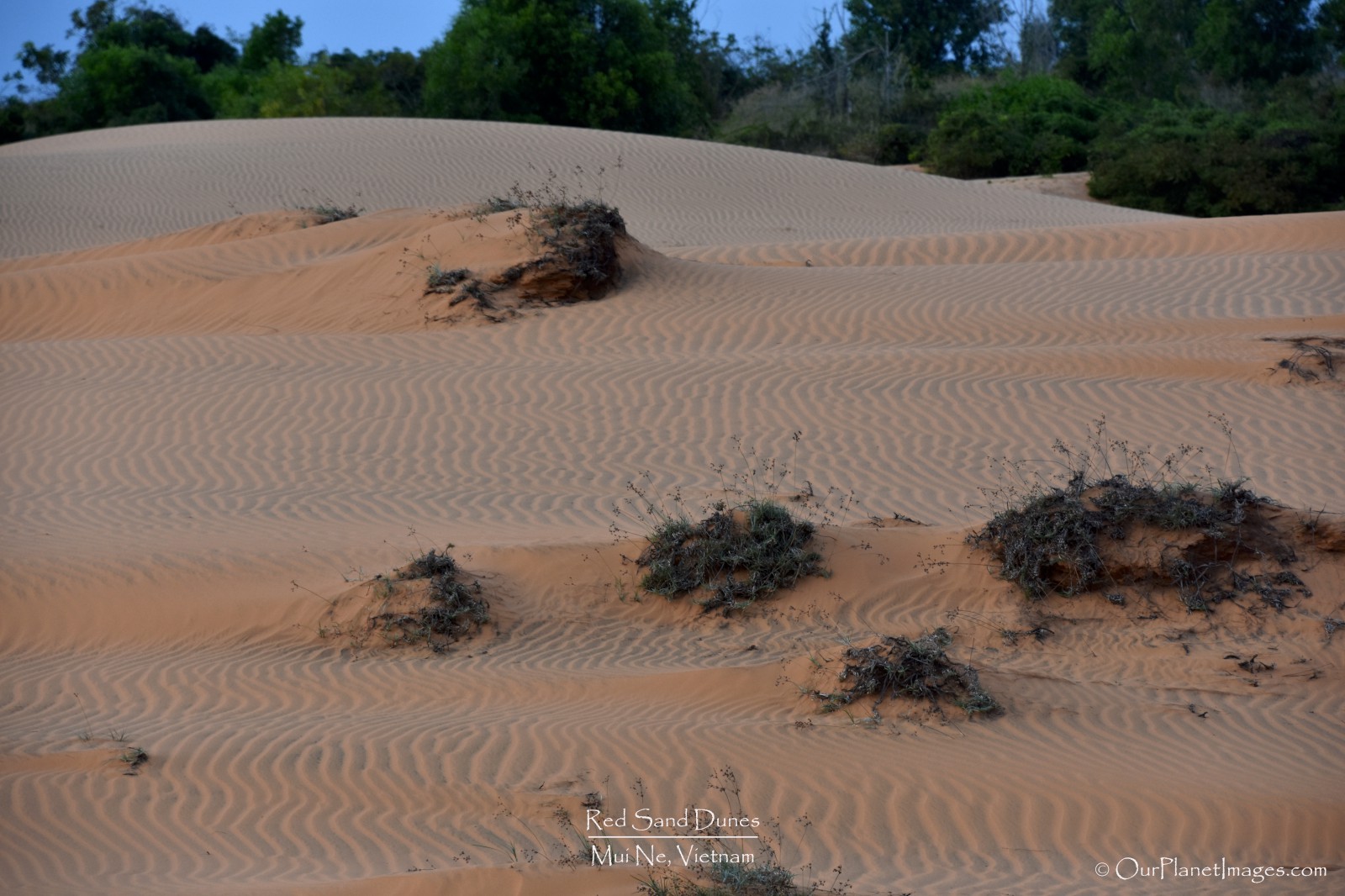 Like most sand dunes, the sand is hot and unbearable during the heat of the day but in the morning and late evening these is a lot of activity on the dunes. One of the most popular things at the Mui Ne dunes is to board slide down the hills. This is actually one of the most fun things that I have done in a long time. Sliding down large sand dunes on a thick plastic board really brings out the kid in you. The only negative is that when you get to the bottom, it is a long climb back up to the top to do it over again. After a few rides down, climb back up gets more difficult and you will be completely covered in sand.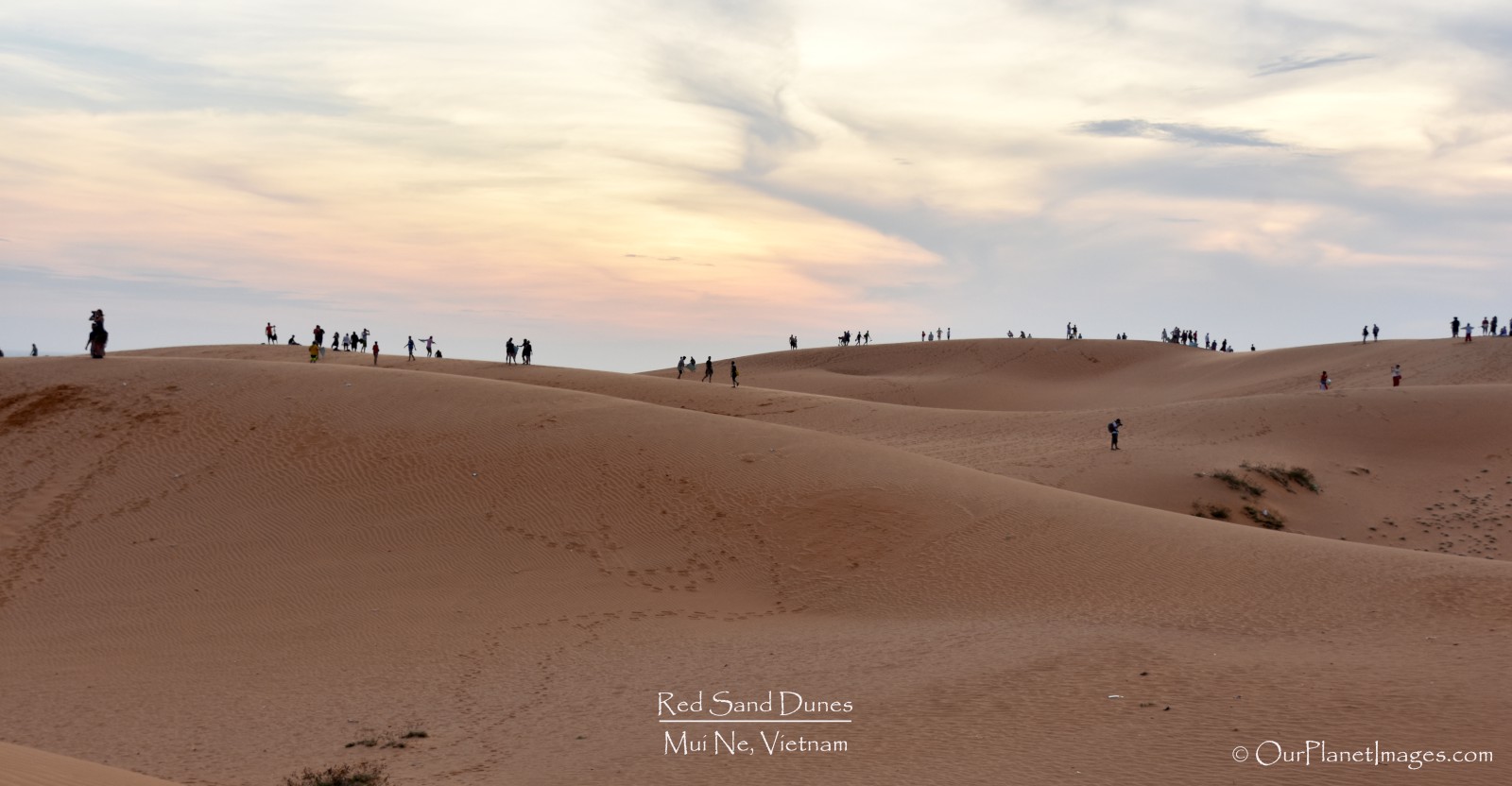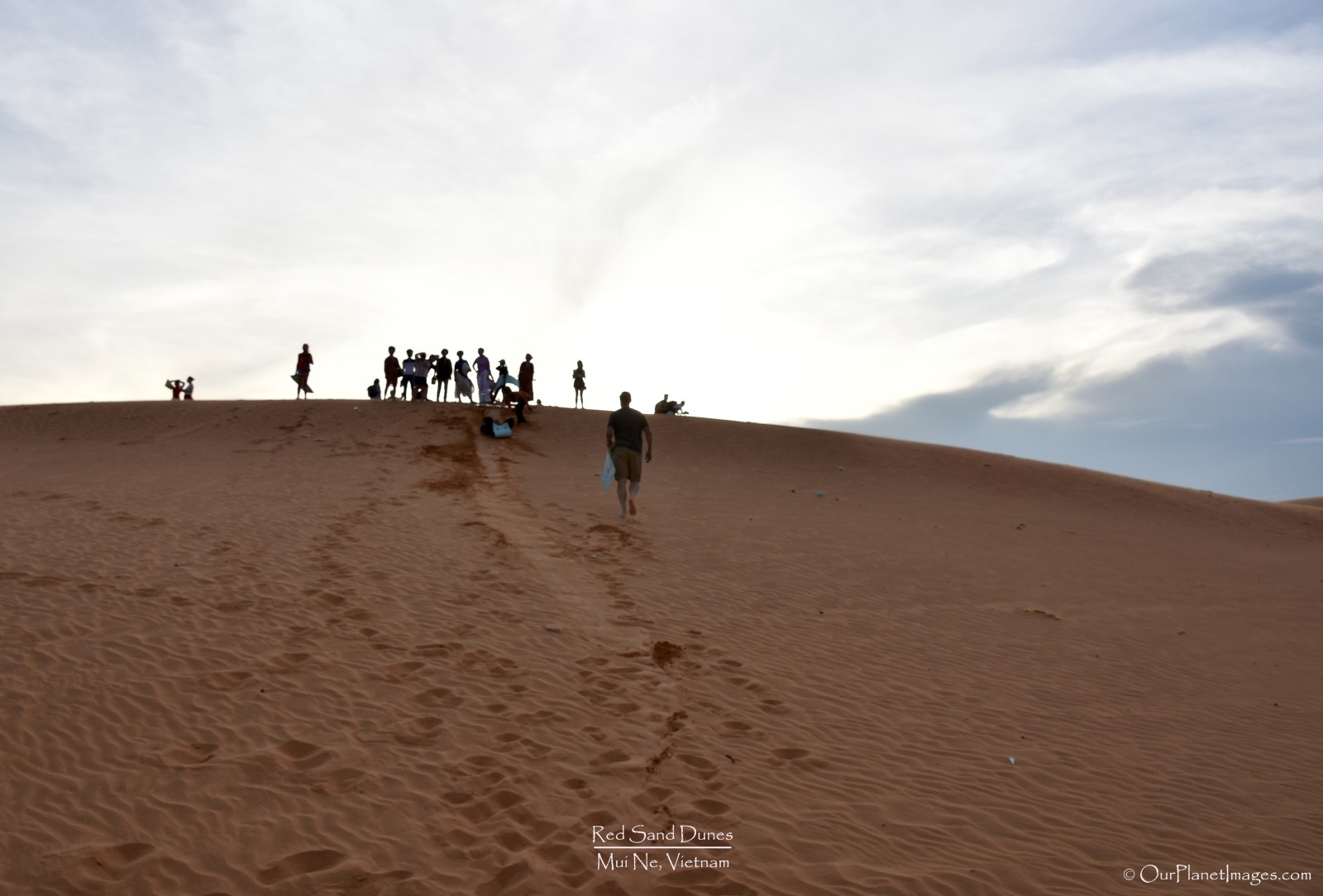 Sand boarding isn't the only activity going on in the dunes. Some of the dunes have nice ocean views and they make nice places for an evening picnic.