The Golden Triangle is the area where the borders of Thailand, Laos and Myanmar meet at the convergence of the Ruak and Mekong Rivers. Chiang Rai, Thailand is the nearest major city to the three-way border although there are numerous small town along the river in all three countries.
The area is rugged landscape with lush jungles that are home to several hill tribes and elephant camps. In the past the area was famous for the opium trade but today the Golden Triangle is a popular tourist destination.
Golden Triangle View Point
The Golden Triangle View Point (Thailand) is probably the most significant site to visit. At this site there is large boat sitting on the banks of the Mekong River with a large sitting Buddha statue on top of the boat.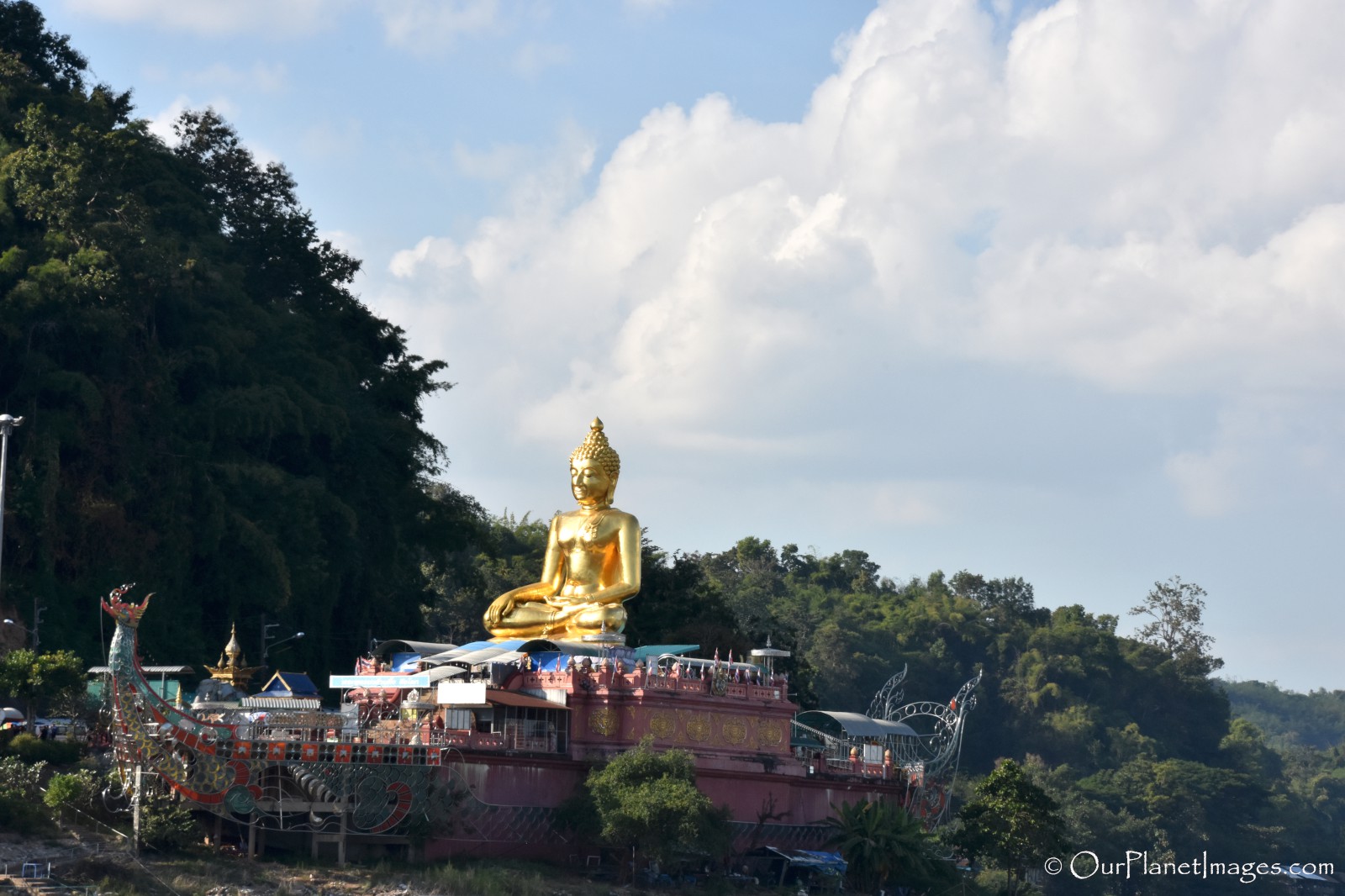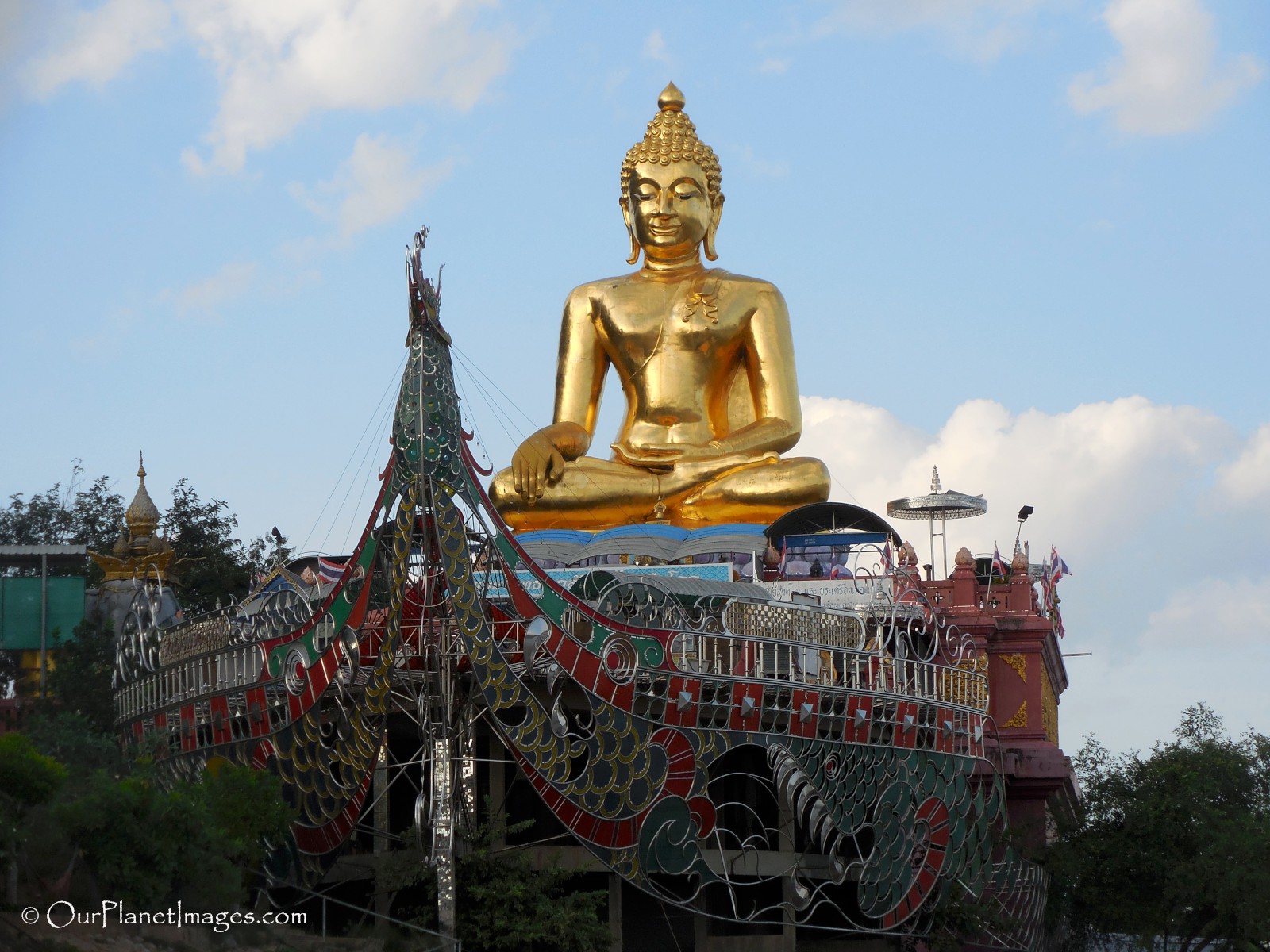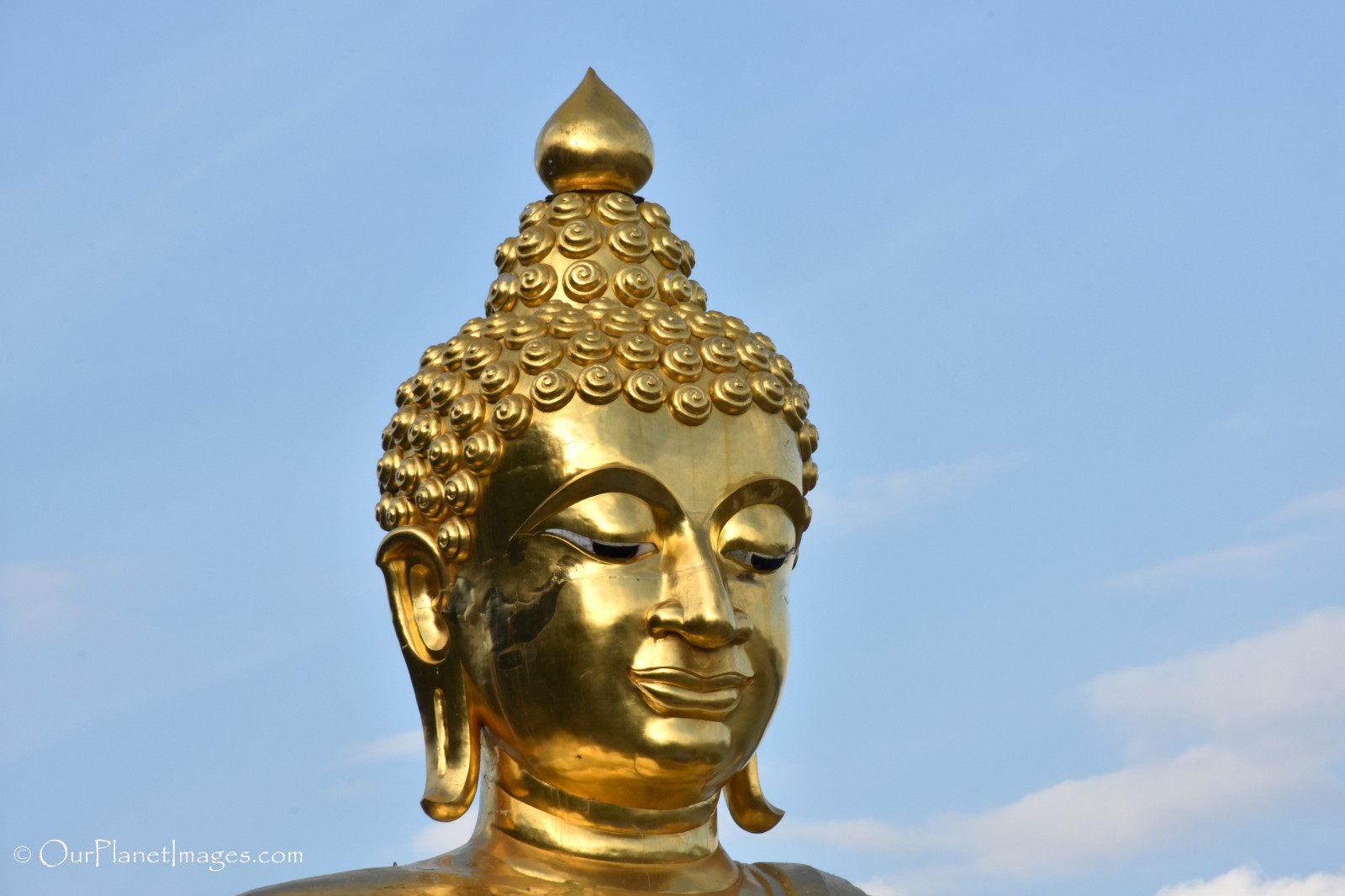 In addition to the boat with the Buddha statue there is a small religious site with two elephants statues centered between six large Buddhist ornaments.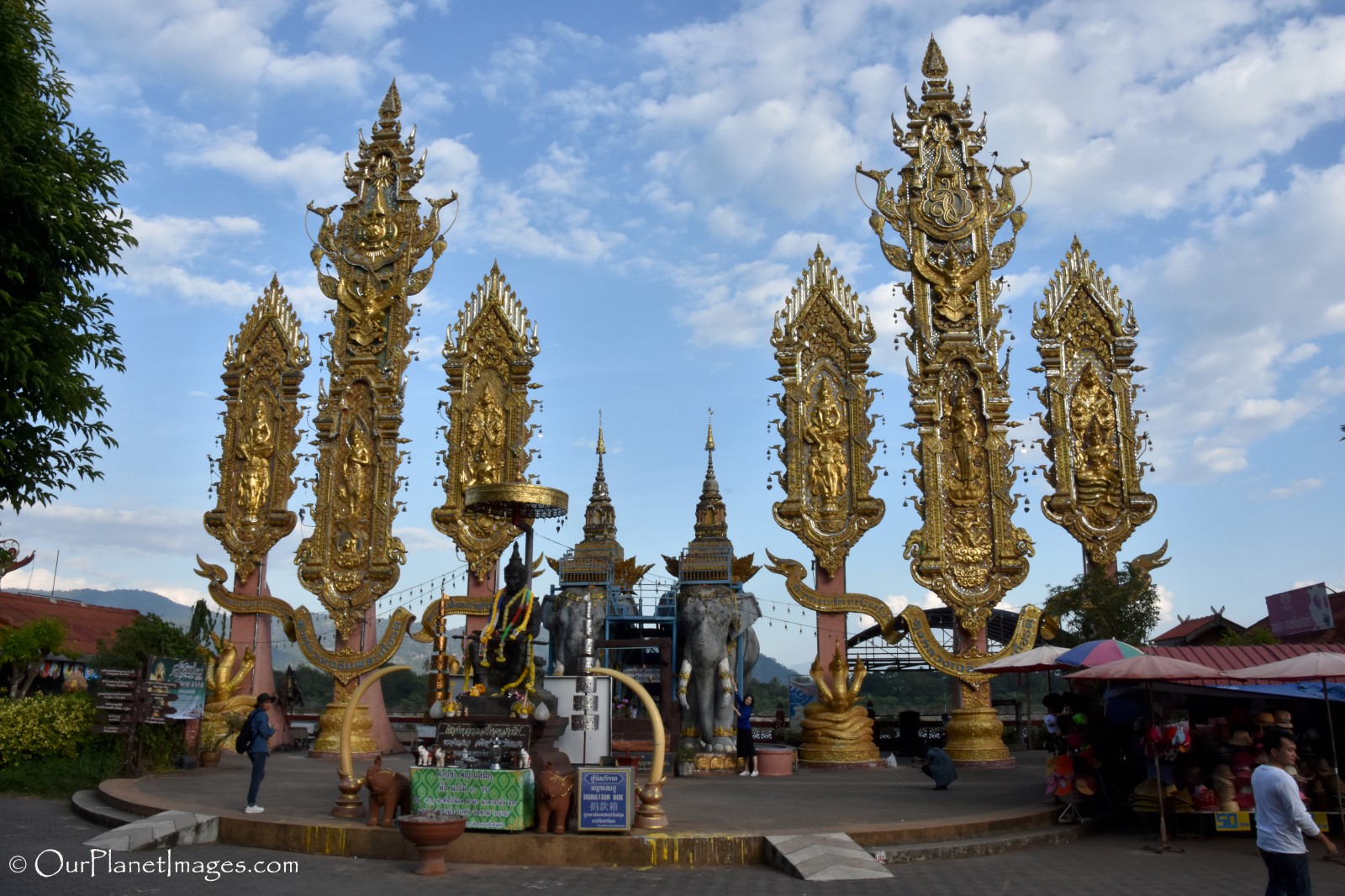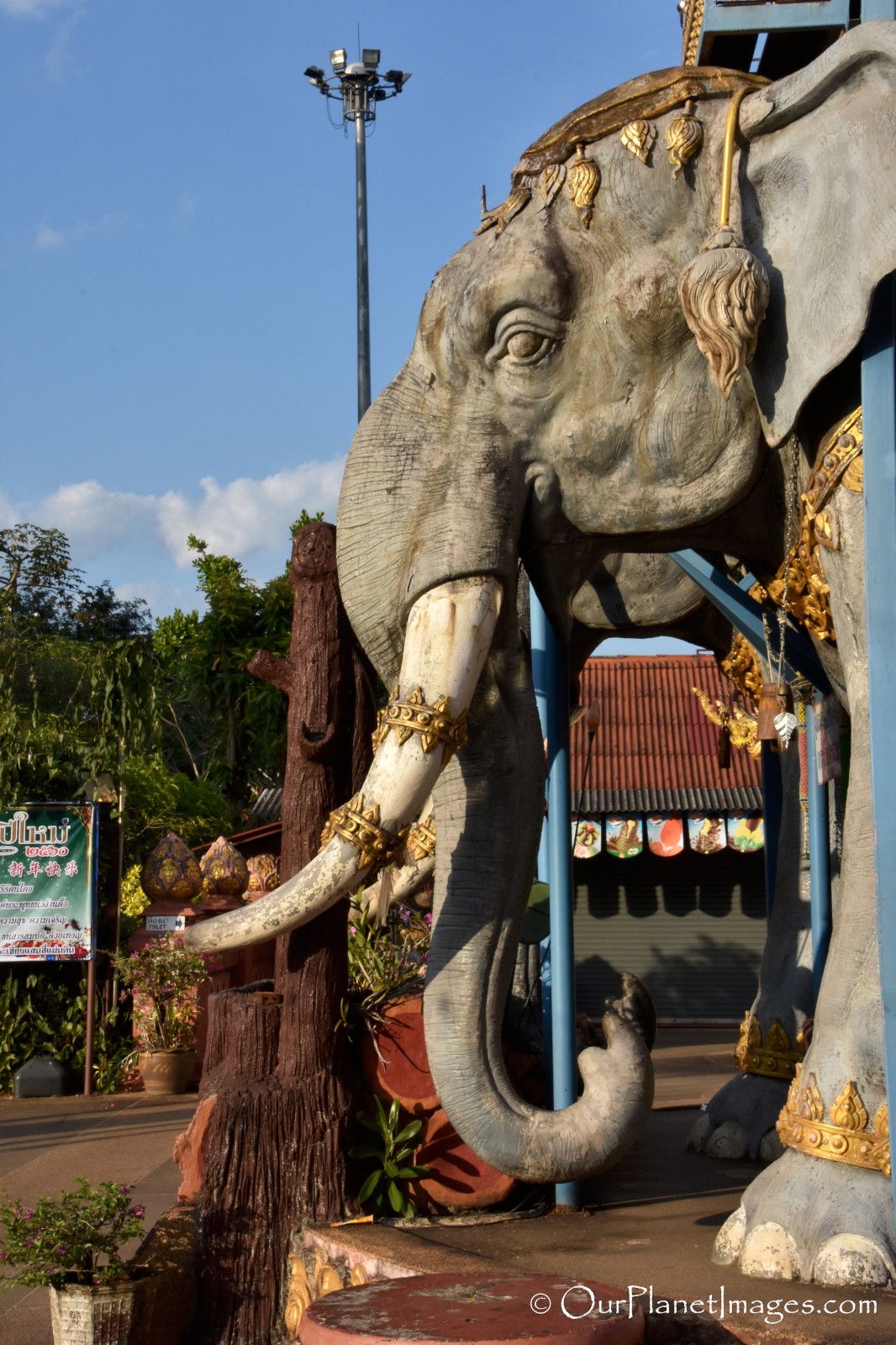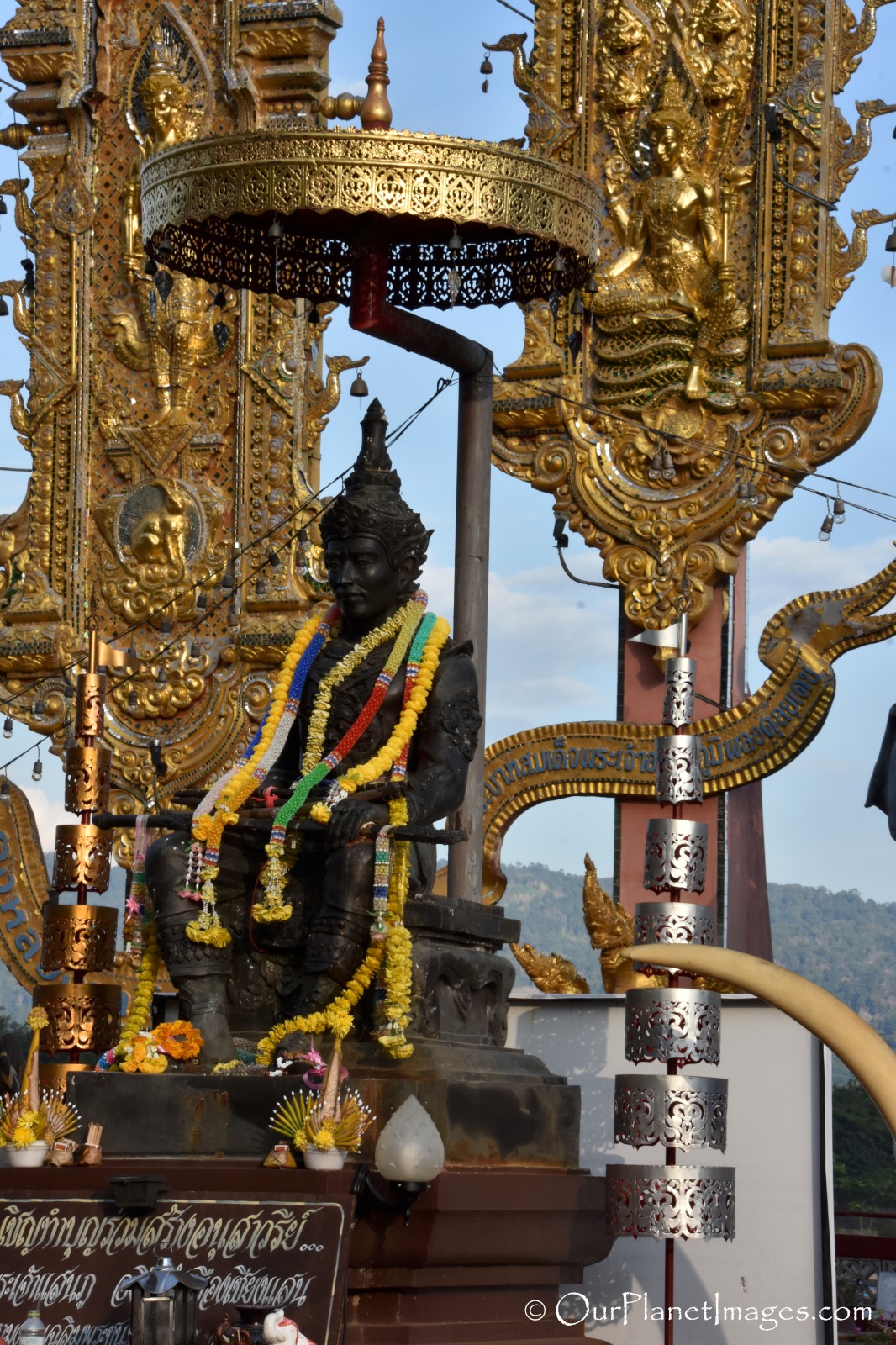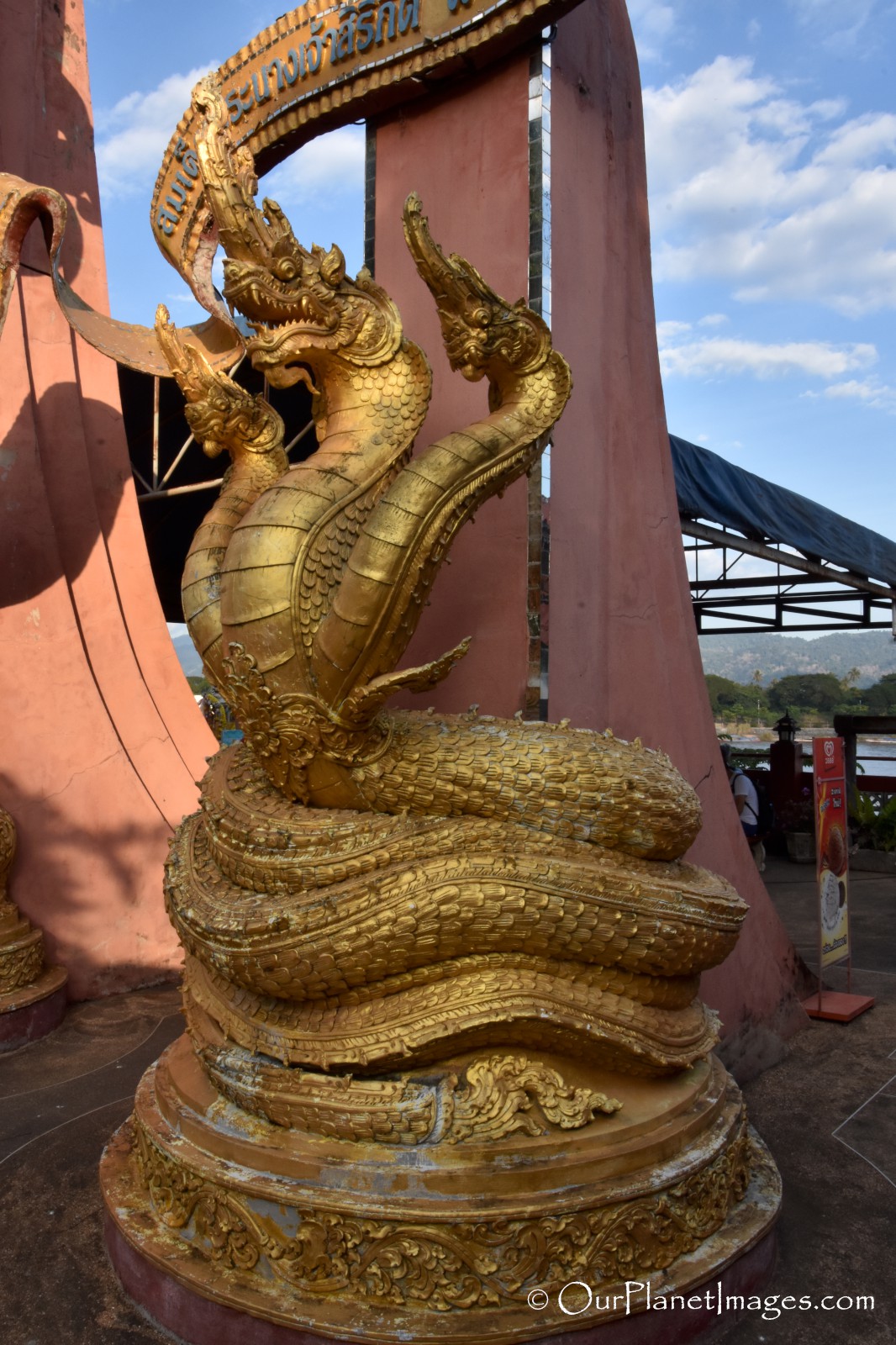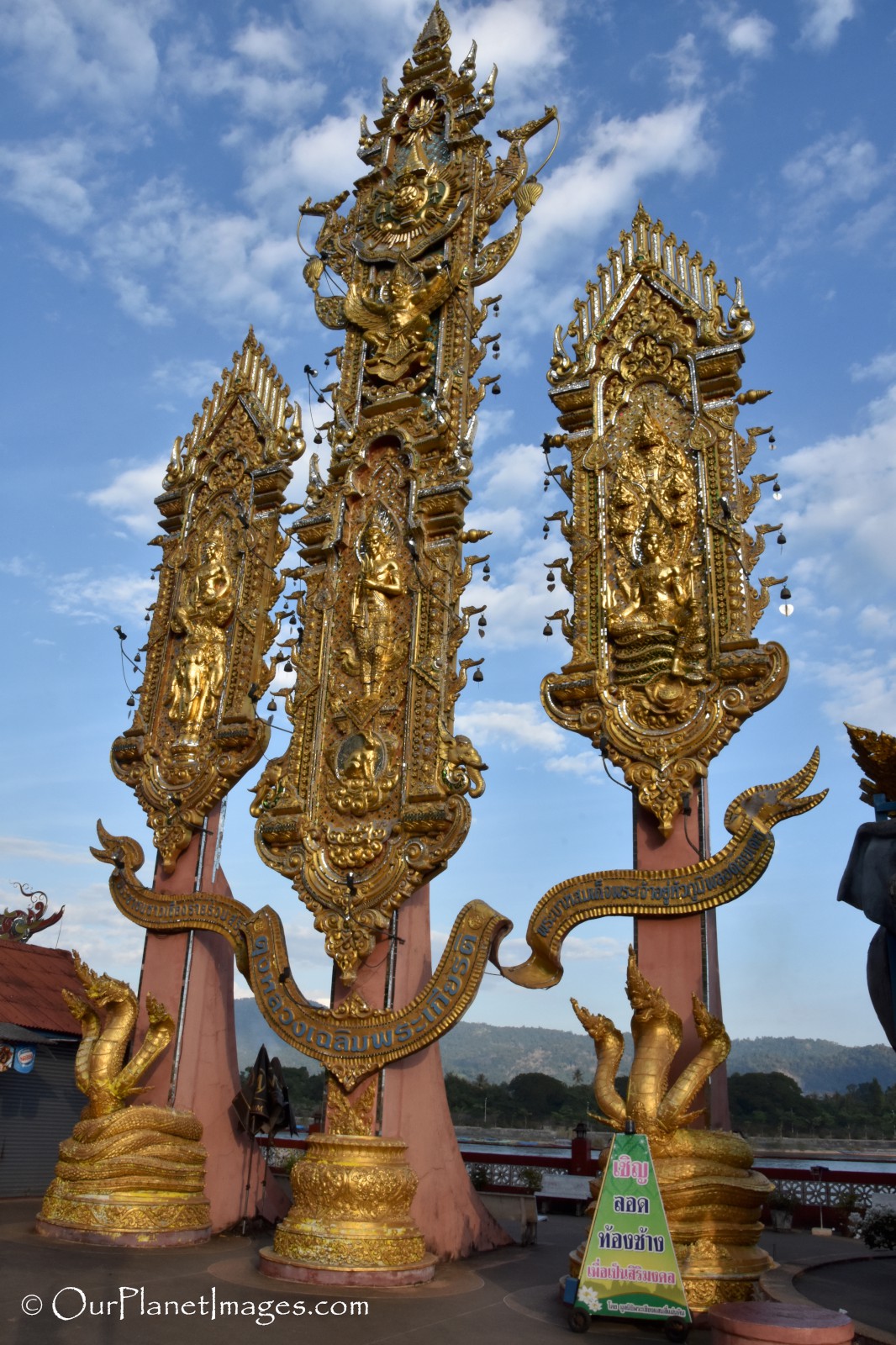 Mekong River
There is lots of boat traffic on the Mekong River including river taxis and speed boats.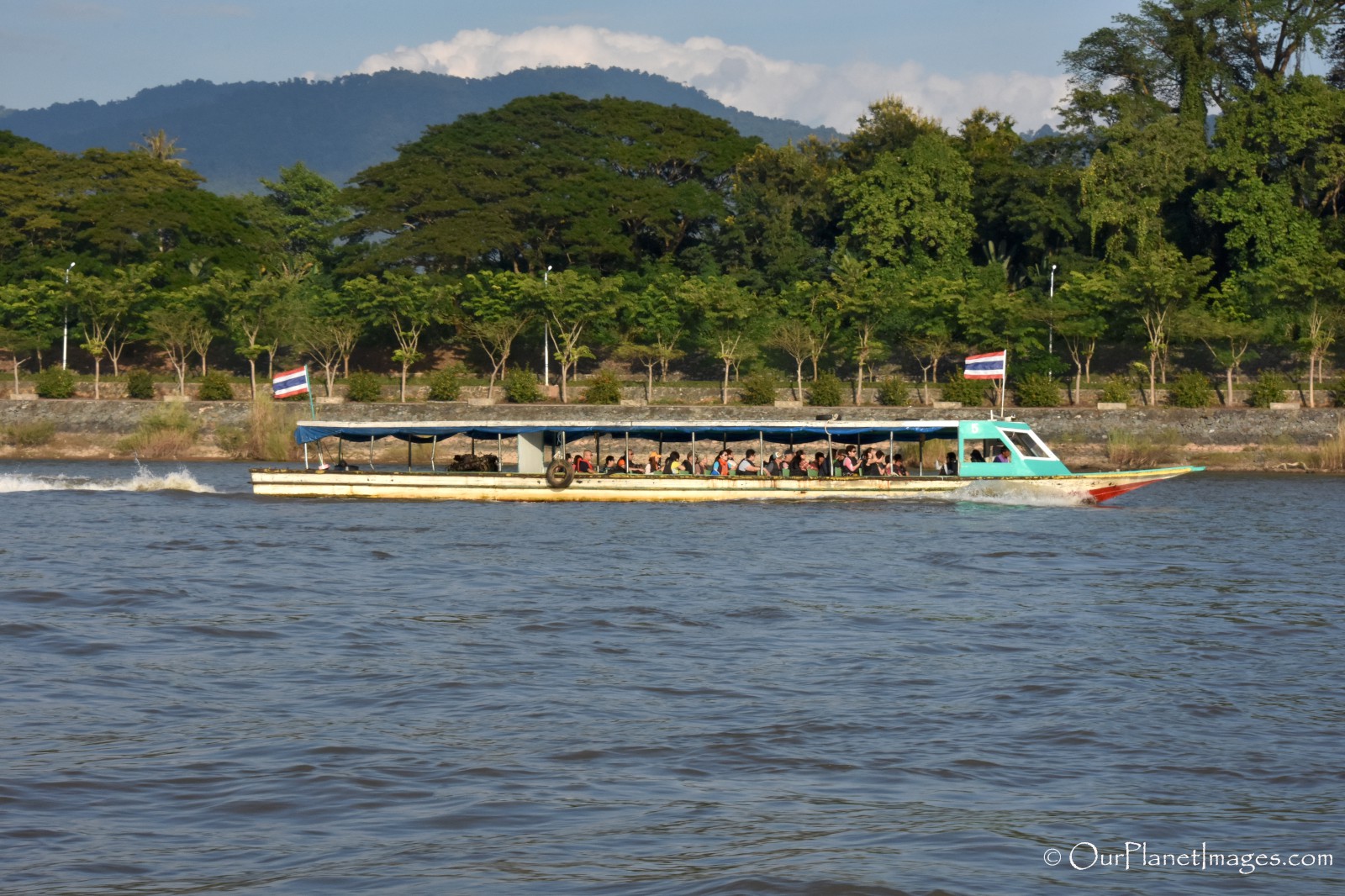 Taking a boat along the river is a scenic ride as the view along the river is what you would expect for Southeast Asia with green tropical hills and palm trees but there are always some unexpected sites like the river side Buddhist Temple and the Kings Roman Casino in the last two photos (both in Laos).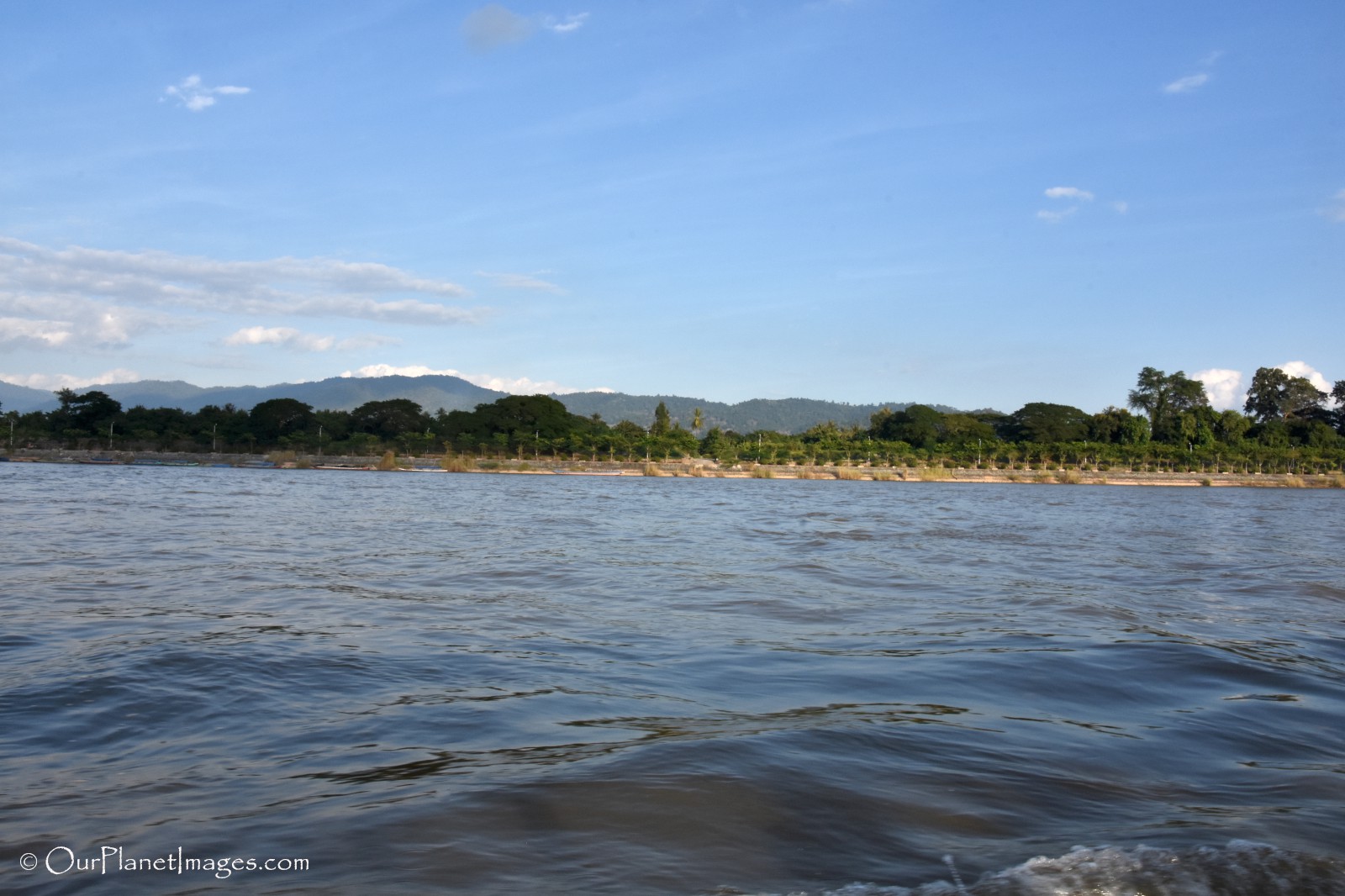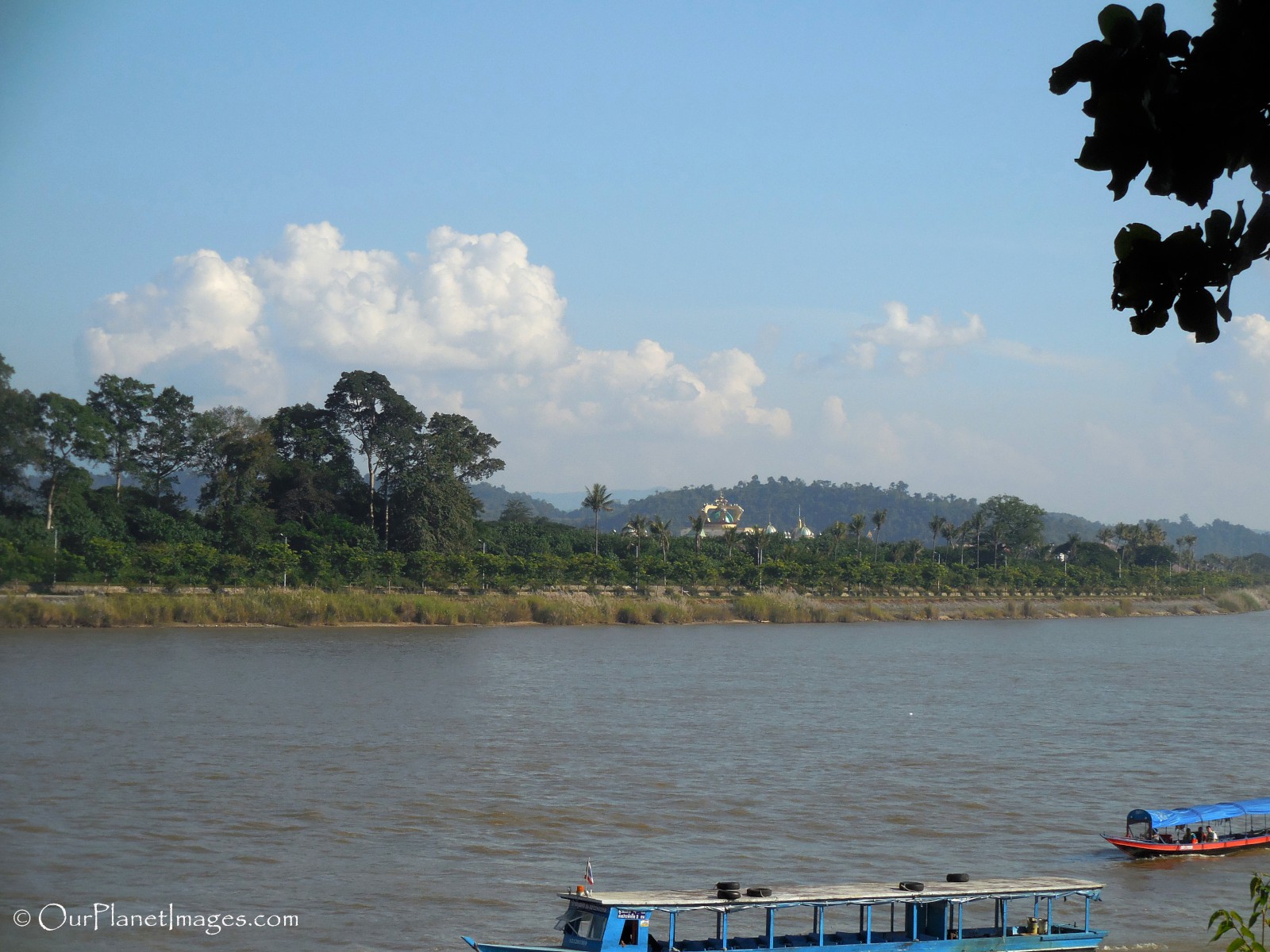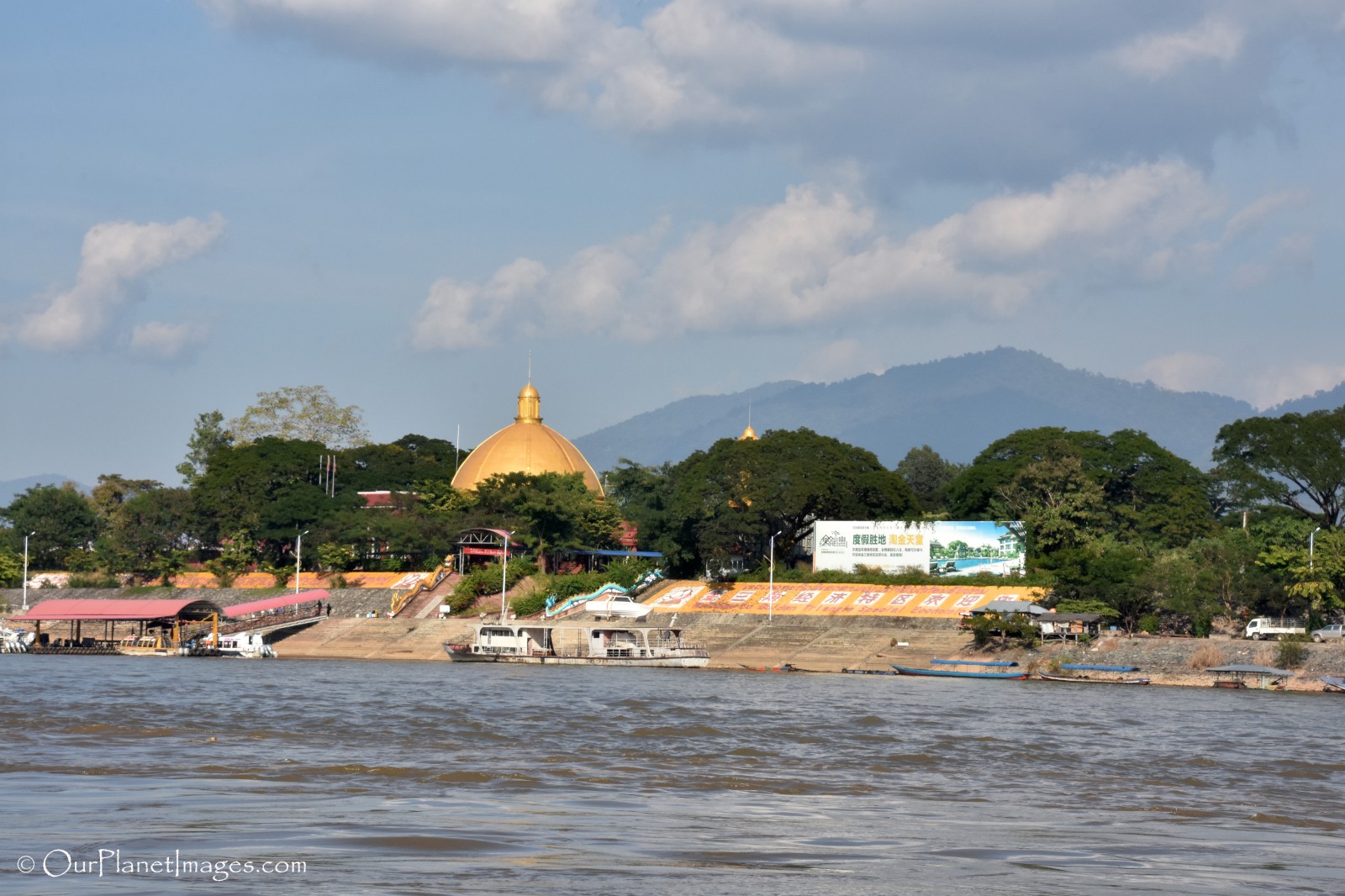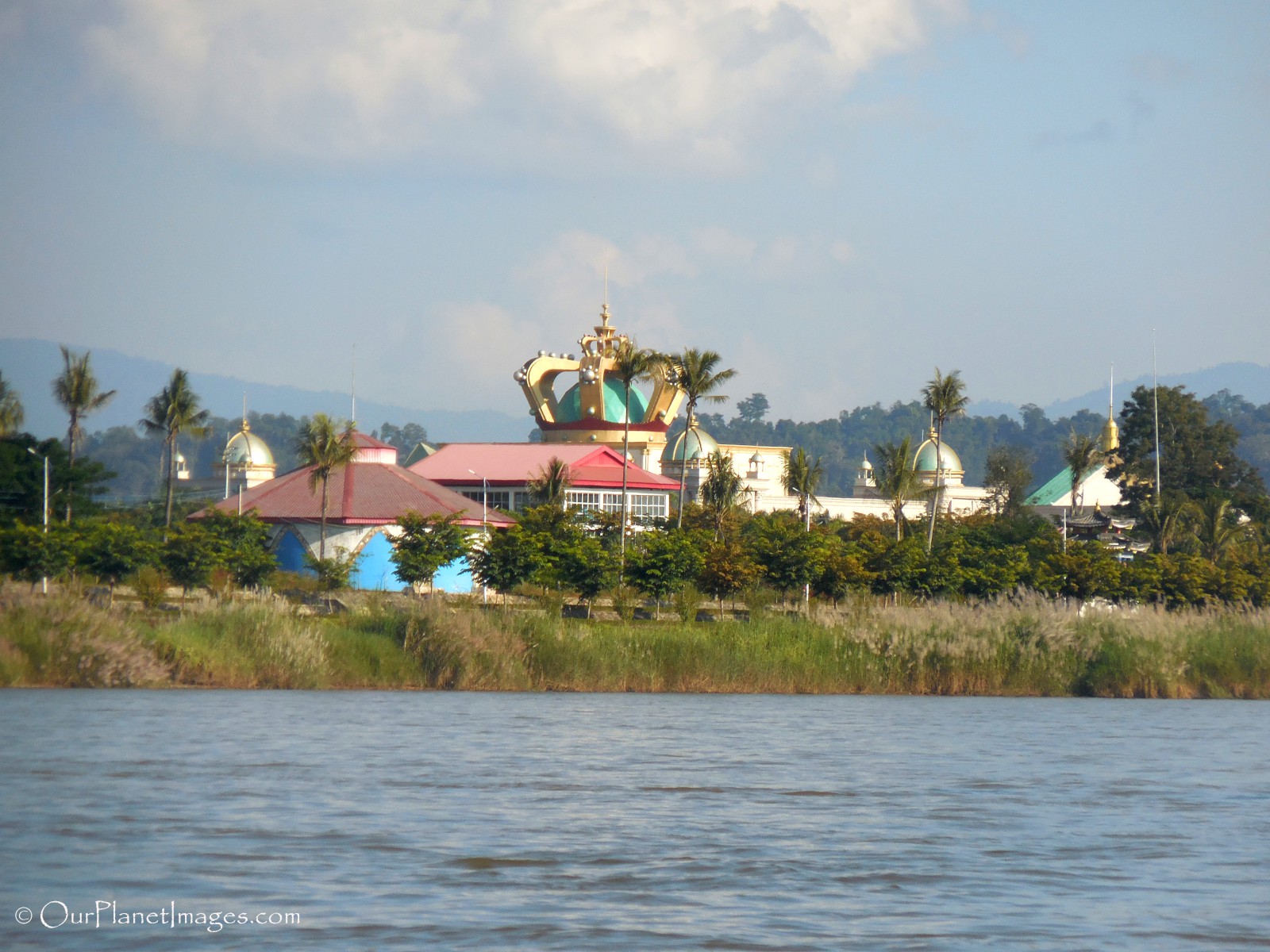 My closing photo is a river view of the sitting Buddha on the boat.
Visiting the Golden Triangle is not a destination of its own but it can easily be included as part of a day when visiting one of the Hill Tribes.
I visit a lot of famous place when I travel and many times those place are overwhelming with so much to see. Sometimes I like to see things that are different from the tourist sites. Going to the Golden Triangle is interesting because it is essentially at the northern point Thailand and it is the point where three countries come together.
One of the aspects that I like the most about traveling is seeing things that I have never seen before. Sometimes those are the things that I plan to see and sometimes they are things that catch me completely by surprise. Seeing a Buddha statue setting on a boat is something that I had never seen before and it completely caught me by surprise.