Tran Quoc Pagoda is the oldest pagoda in Hanoi, Vietnam. It was built in 545 A.D. on the banks of the Red River but it was moved to its current location on a peninsula in West Lake in the early 17th century.
The outer wall of the pagoda is painted vibrant yellow and red with bonsai trees spaced along the wall. Bonsai trees are also seen within the pagoda grounds.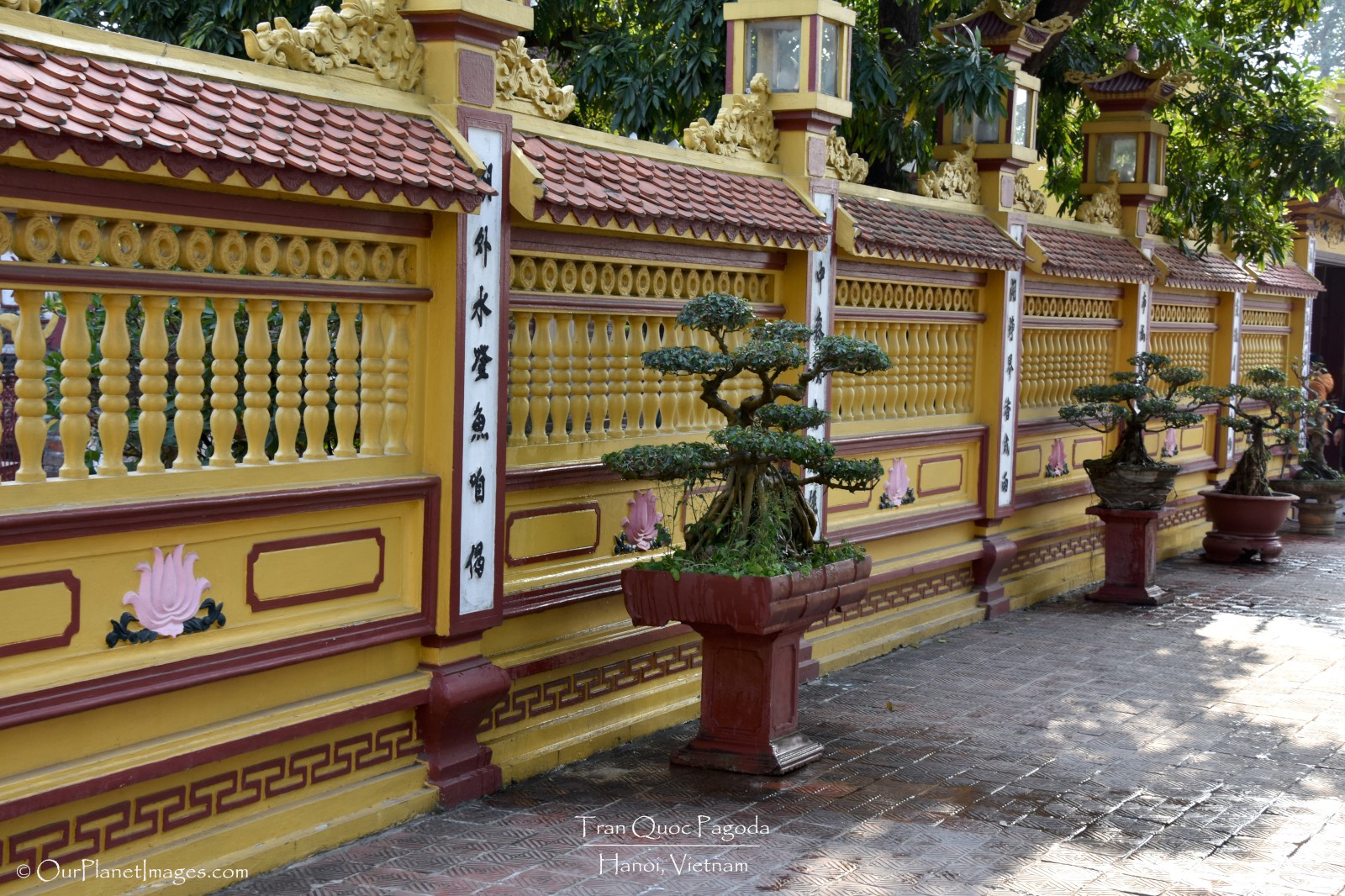 The most prominent structure in the complex is the 15 meter tall main pagoda. It is made up of eleven levels which each level has six arched doorways and a Buddha statue positioned in the archway.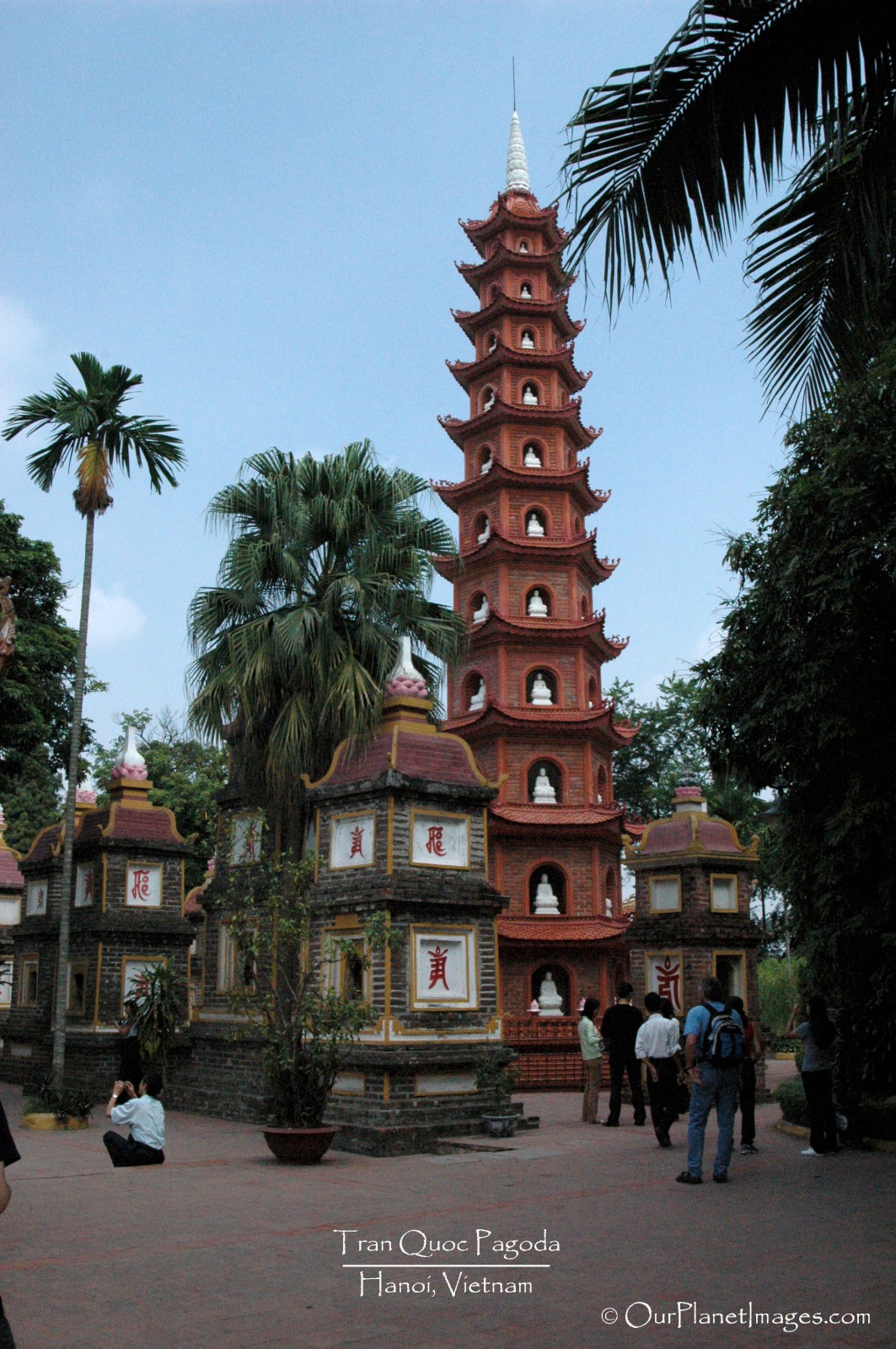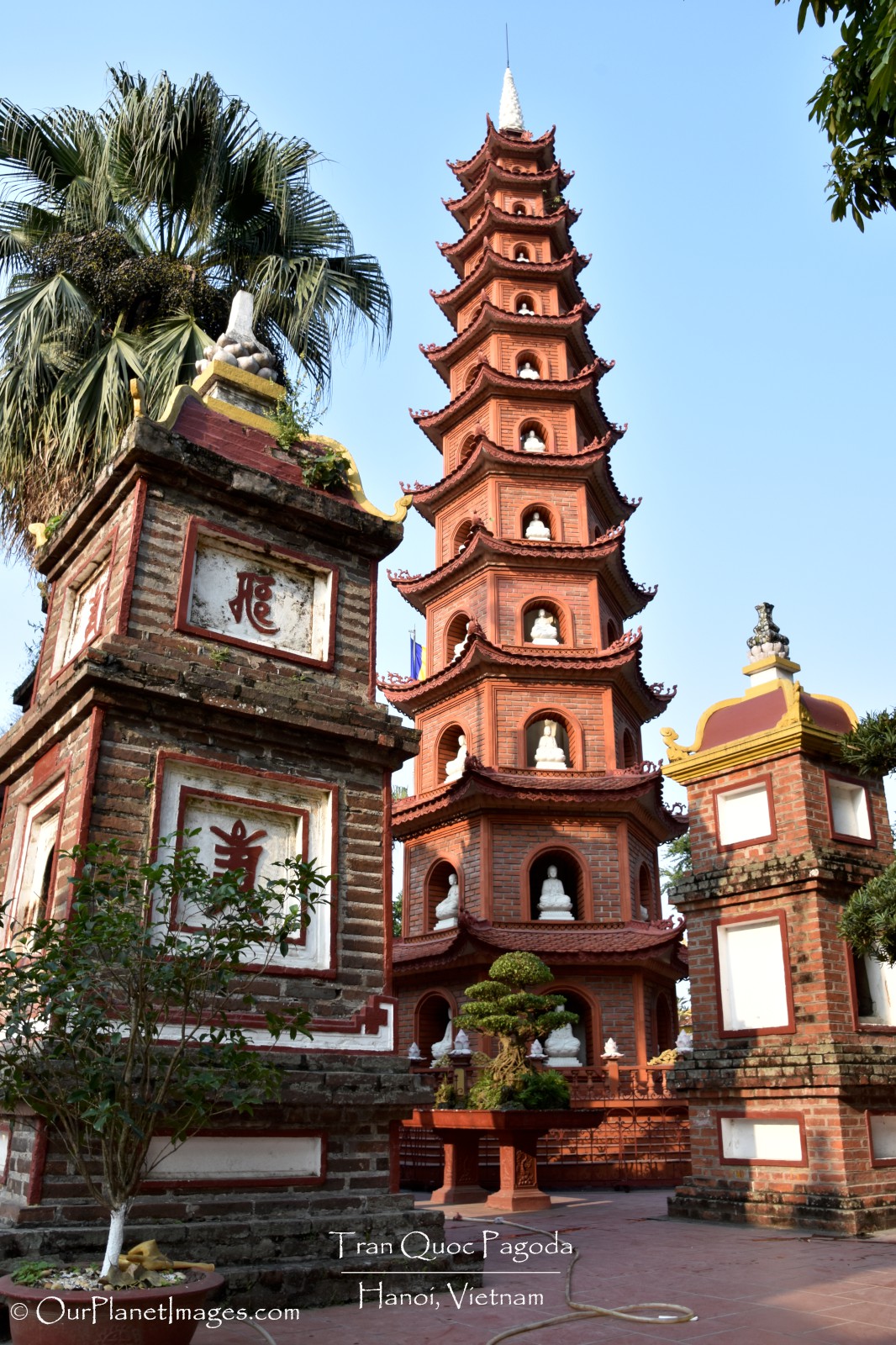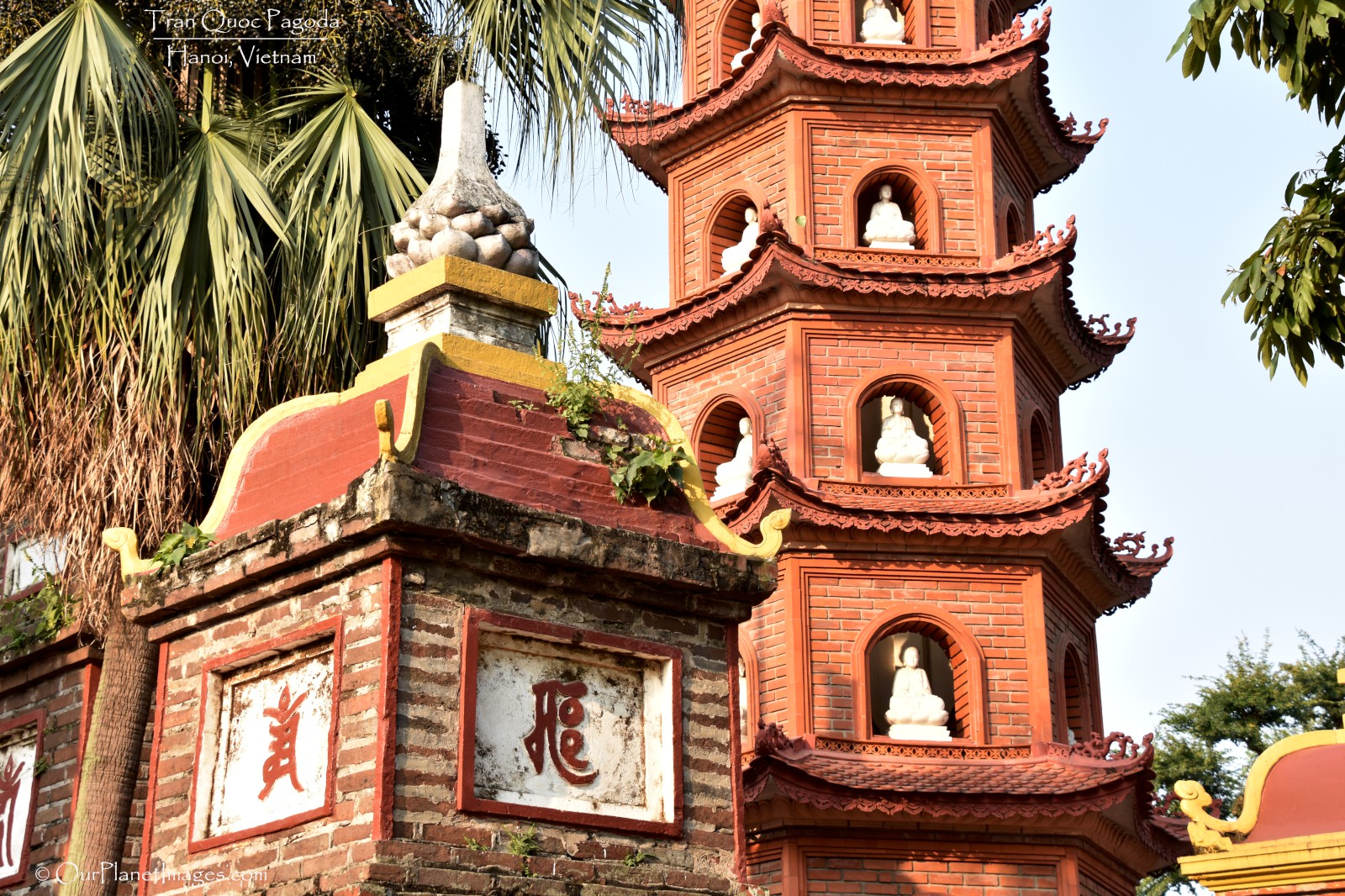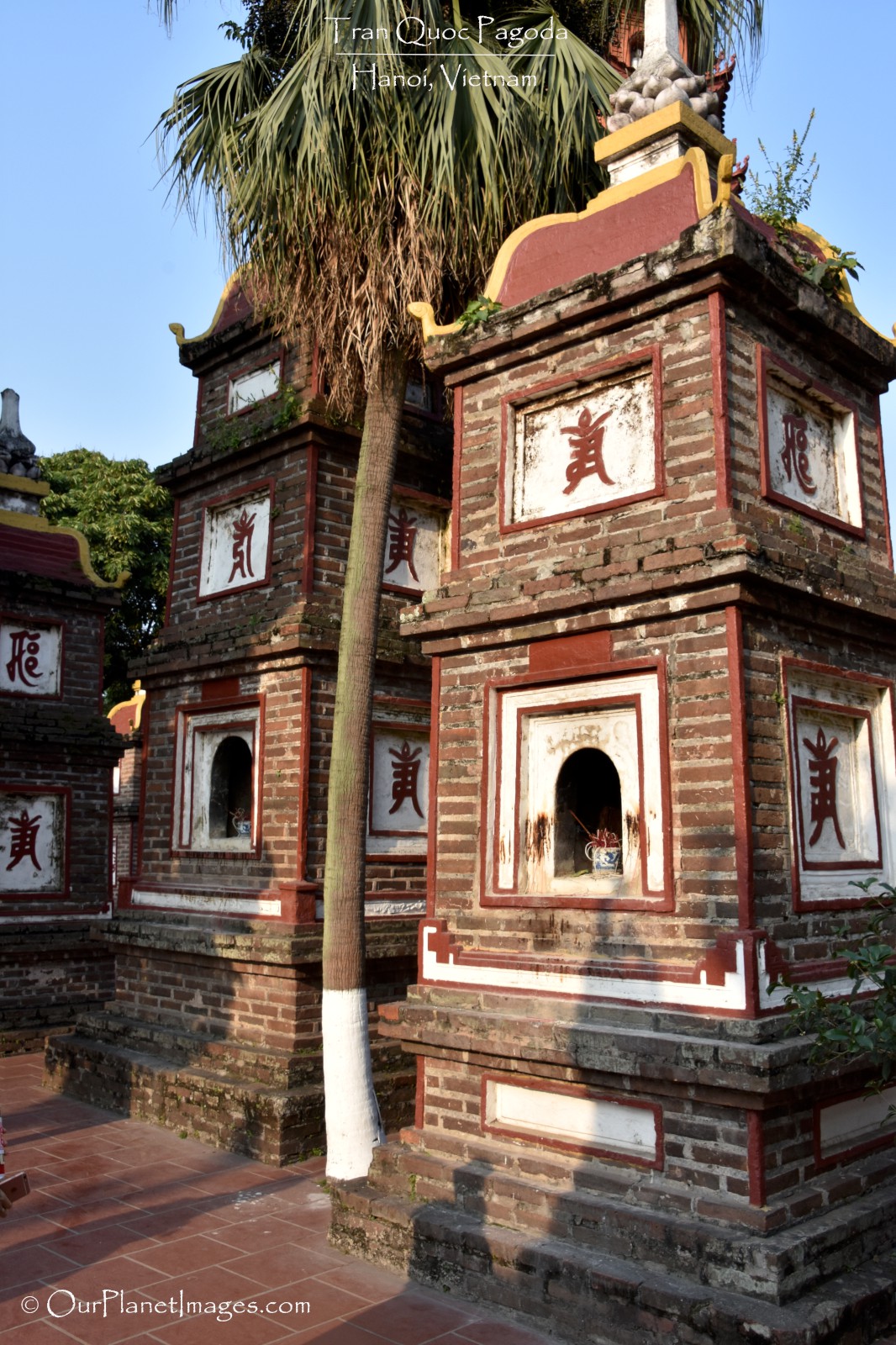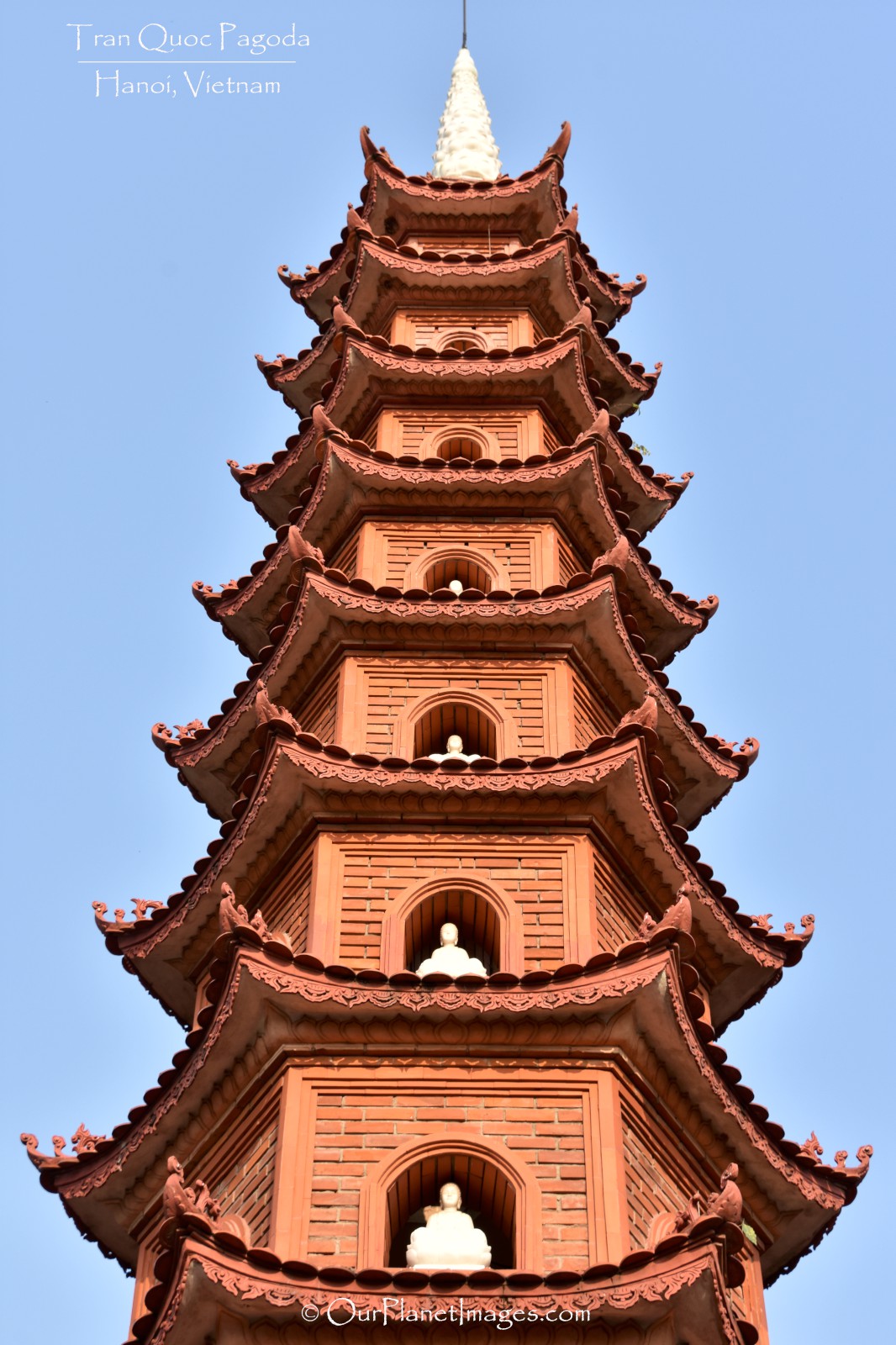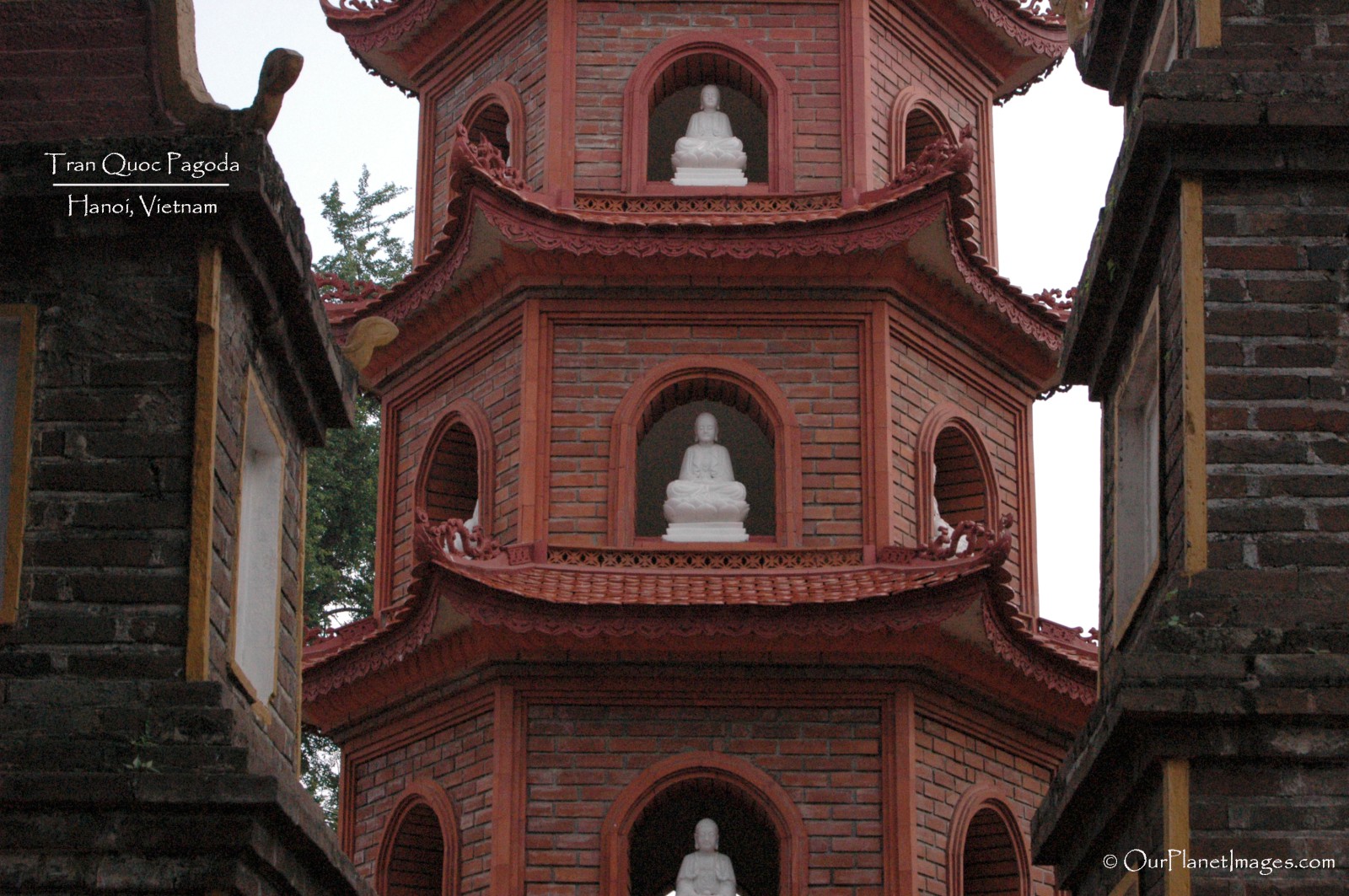 The other main buildings are the museum housing historic relics and the incense burning house.
On the outside of the buildings there are many brightly colored flags hanging in front of the columns. These colorful flags have been used for thousands of years in religious sites throughout Vietnam. The five colors of green, red, yellow, white and purple corresponds to the five elements.
Stone turtles with stone tablets can be found in some places in Vietnam. The turtle is chosen because it is the symbol of longevity, strength and intelligence. The stone tablets can be used for different purposes but this tablet inscribes the teachings of past monks who studied and were ordained at the temple.
One of the special highlights of the pagoda is that after dark the lighting in the main pagoda changes colors between pink, red, yellow, green, aqua, blue and purple. These color changes can be seen in the following photos.